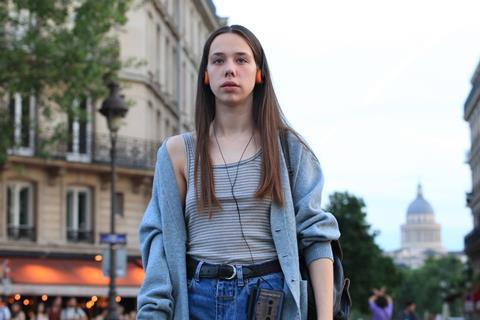 SND, the film arm of France's M6 broadcasting group, has boarded Vanessa Filho's Consent (Le Consentement), the big-screen adaptation of Vanessa Springora's bestselling book Consent: A Memoir that ignited a national scandal and even helped to change French law.
The story details how a 14-year-old girl fell for and was sexually abused by a then 50-year-old acclaimed writer. The film is based on Springora's real-life story as the teenage muse of one of the country's most celebrated authors, Gabriel Matzneff. Springora met Matzneff when she was just 13 and started a relationship with him at 14, one that was tacitly approved by the surrounding circle of media elites. Matzneff himself spoke openly at the time about his affairs with adolescents.
Springora's novel was a success in France, selling more than 300,000 copies since it was released in January 2020. It has been sold in more than 30 countries across the globe. The book not only became a best-seller, but also sent shockwaves through the world of French intellectuals and even prompted the French government to change its legal age of consent. The New York Times called the book "a Molotov cocktail, flung at the face of the French establishment".
The film stars newcomer Kim Higelin in Springora's role with Laetitia Casta (Coma, Him) playing her mother and Jean-Paul Rouve (Polar Park, Top Dogs) as Matzneff.
Now in post-production, SND will bring a teaser and the script for the film to EFM. SND has also released a first look image from the film (see above), and the high-profile title is poised for a festival premiere this year.
Consent is Filho's second feature following drama Angel Face (Guele d'Ange) which starred Marion Cotillard and premiered in Un Certain Regard in Cannes in 2018.
Filho said that she met with Springora and "during the discussions we had, I thoroughly and definitively committed myself to bringing this film to life. I am determined to make the big-screen adaptation as inspiring to viewers as the memoir was to me."
The director has reteamed with Windy Production's Carole Lambert and Moana Films' Marc Missonnier for the title. The producers said that bringing the story to the big screen "was a necessity for us" that "questions the excesses of an era and the complacency of an environment blinded by talent and celebrity."
Pan Distribution is set to release the film in France and the story has already been turned into a play with actress Ludivine Sagnier in the lead role for the production at Paris' Espace Cardin through November 2022.
SND-M6 Group's head of international distribution Ramy Nahas described it as "the adaptation of a story that caused an earthquake in the literary world at the time of its release and has the potential to shake up the status quo across the globe".