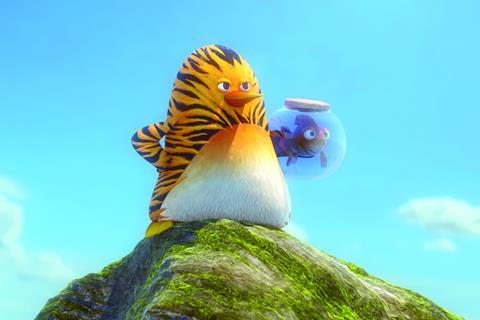 French sales company SND has acquired worldwide rights to feature animation The Jungle Bunch – World Tour, the sequel to 2017 hit The Jungle Bunch - The 3D Movie.
It is the latest spin-off from the popular children's animated show about a group of misfit animals with a mission to protect the animal kingdom, created by French animation company Tat Productions.
In the new instalment, a mysterious supervillain covers the jungle in a toxic pink foam that explodes on contact with water. The jungle bunch set off on a journey around the world in search of an antidote in a race against time before the rainy season starts.
SND, which is the feature film arm of France's M6 group, will launch international sales on the title at Cannes. It has also taken French distribution rights.
The first feature in the franchise sold to more than 70 territories and generated €15m at the international box office.
"The Jungle Bunch has grown from a short programme to a renowned three-season TV series to a global franchise," said Ramy Nahas, director of international sales and distribution at SND.
Over the last five years, Toulouse-based studio Tat Productions has risen as one of France's most successful animation companies specialised in animation aimed at children and their families.
Other recent productions on its slate include Terra Willy, Pil's Adventures and the upcoming Asterix series for Netflix.