Russia's Wizart secures new territory deals at AFM in Asia and Latin America.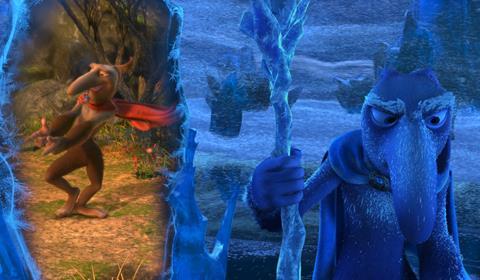 Russian studio Wizart Animationhas closed a raft of fresh deals during the American Film Market.
Discovery Networks Latin America/US Hispanic has acquired The Snow Queen and will air the animated family adventure on their Discovery Kids network across the region (excluding Brazil) in December.
The film has been released in 70 countries around the world including the US, the UK, France, Germany, Japan, S. Korea, Brazil, Middle East, Benelux, Former Yugoslavia, Poland, Israel and Turkey,
It is also set for release in Malaysia, the Czech Republic, Slovakia and Bulgaria, and there are planned DVD-releases for Australia, New Zealand, Canada and Indonesia.
OneVision Entertainment has acquired all rights for both movies from the Snow Queen franchise for Indonesia.
In addition, Transformer Inc. has secured the rights for The Snow Queen 2 for all of Japan. The movie will have a limited theatrical release in Japan next spring.
The animated sequel will be released next month in Russia and CIS, Poland, Baltic States, South Korea, Croatia, Slovenia, Bosnia and Herzegovina, Serbia, Montenegro, Macedonia, the Middle East and in the UK by Signature Entertainment.
China, Malaysia, Israel, Turkey and others are planning a theatrical release in 2015.
Upcoming 3D feature Sheep and Wolves, co-produced by CTB, will have a theatrical release in Australia and New Zealand in 2015. All rights for these territories have been acquired by RIALTO.