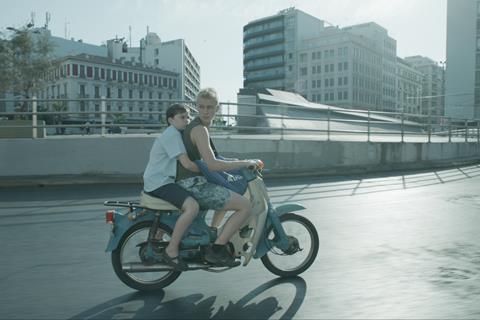 Elina Psykou's drama Son Of Sofia was the big winner at the Iris Hellenic Film Academy (HELFIAC) Awards on Monday evening (April 23), winning five prizes from 13 nominations, including best film and director.
The Last Note from veteran director Pandelis Voulgaris and Dora Masklavanou's Polyxeni won four awards each.
Son Of Sofia, which won the best international narrative feature award at Tribeca 2017 and played at Sarajevo, Jeonju, Moscow, Stockholm, Cottbus, Gijon, Kolkata and Carthage festivals, was also awarded best screenplay for Psykou, best supporting actor for Thanassis Papageorgiou and production design for Penelope Valti.
Produced by The Heretic (Greece), Kinoelektron (France), Chouchkov Brothers (Bulgaria), the film is a coming of age drama about an adolescent Russian immigrant who tries to adapt to his new environment by retreating into imaginary fairy tales. The project offers a premonitory vision of the country's present dire financial and social situation as it unfolds during the background of the 2004 Athens Olympic Games, which marked the bubble years of the Greek economy prior to the 2010 financial collapse.
The film is expected to be Greece's submission in the best foreign language category of next year's Oscars. World sales are handled by Heretic Outreach.
Other winners included Lefteris Haritos' The Dolphin Man, a documentary about the legendary French free diver Jacques Mayol. Produced by Anemon Productions in co-production with France, Canada and Japan, it won best first film and best feature documentary.
Do it Yourself by another newcomer, Dimitris Tsilifonis, was awarded for best editing and special effects.
Composer Alexander Desplat, fresh from winning an Academy Award for The Shape Of Water, was awarded the honorary Golden Iris for his hugely successful career.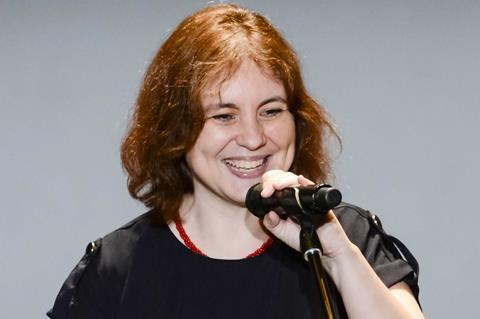 Industry criticism
Desplat made reference to his family's Greek roots during his emotional acceptance speech. He also alluded to the precarious financial situation of the local film industry, and called for more Greek films that "international audiences are eager to watch".
He was echoed by Psykou, the current president of the directors-producers association (ESPEC), who said while receiving her awards that most of the nominated films would not have been produced if it was not for foreign co-producers.
She also voiced her concern about the under-funding of the state-subsidized Greek Film Centre and the ongoing lack of a coherent national strategy for the industry by culture minister Lydia Koniordou, who for the second year in a row skipped the event.
The subject was repeatedly raised in satirical comments throughout the ceremony by the presenters.
Directors and producers told Screen they pinned their hopes for fresh production funds on the 25% cash rebate scheme recently announced by the ministry for digital policy and communications. They expressed hopes that the scheme would not be hindered by red tape.
Full list of winners
Best feature film, fiction - Son Of Sofia
Best feature film, documentary - Dolphin Man
Director - Elina Psykou for Son Of Sofia
Screenplay - Elina Psykou for Son Of Sofia
First time director - Lefteris Haritos for Dolphin Man
Actress - Katia Goulioni for Polyxeni
Actor - Andreas Konstantinou for The Last Note
Supporting actress - Lidia Fotopoulou for Polyxeni
Supporting actor - Thanassis Papageorgiou for Son Of Sofia
Cinematography - Claudio Bolivar for Polyxeni
Editing - Lampis Haralambidis for Do It Yourself
Production design - Penelope Valti for Son Of Sofia
Costumes - Youla Zoiopoulou for The Last Note
Music score - Nikos Kypourgos for Polyxeni
Sound - Stefanos Efthimiou, Kostas Varibobiotis, Alexandros Sidiropoulos, Aris Louziotis for The Last Note
Make up - Evi Zafiropoulou for The Last Note
Special effects - Stathis Nafpliotis, Alexis Mitadopoulos, Haris Karakoulidis, Andreas Helmis, Themis Katakalos for Do It Yourself
Short film - Copa Loca