Chloé Zhao's film premiered in Directors' Fortnight.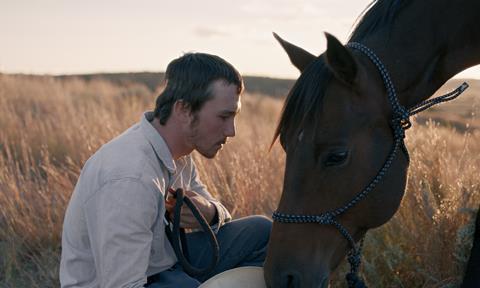 Sony Pictures Classics have acquired North America, Latin America, Asia, Australia, New Zealand and Eastern Europe rights to The Rider at Cannes.
Written and directed by Chloé Zhao, the film premiered in Directors' Fortnight at this year's festival and stars Brady Jandreau.
Jandreau plays as a once rising star of the rodeo circuit warned that his competition days are over after a tragic riding accident. Tim Jandreau, Lilly Jandreau, Lane Scott and Cat Clifford also star.
Chloé Zhao said: "The films Sony Pictures Classics has distributed throughout the years have been of great inspiration to me. I'm very excited to find such a great home for The Rider."
The Rider is produced by Zhao's Highwayman Films, Bert Hamelinck and Sacha Ben Harroche of Caviar Films, and Mollye Asher. Caviar's Michael Sagol and Jasper Thomlinson serve as executive producers.
The deal was negotiated between Protagonist Pictures and WME with SPC.
Zhao's previous film Songs My Brothers Taught Me was also selected for Directors' Fortnight in 2015.