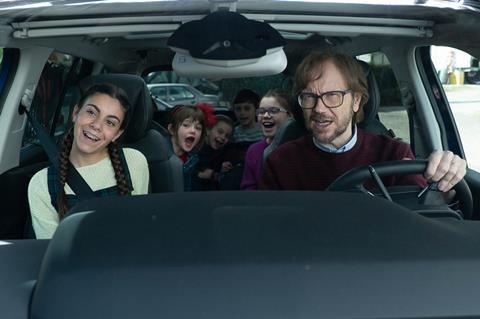 Sony Pictures International Productions' (SPIP) comedy remake Father There Is Only One starring Santiago Segura has overtaken Spider-Man: Far From Home to become the studio's biggest release of the year to date in Spain.
The film surpassed Spider-Man: Far From Home on €13.53m ($14.84m) to reach €13.57m ($15.08m) and ranks as Sony's highest-grossing release in the territory since The Smurfs grossed €13.7m (unadjusted for inflation) in 2011.
Segura, who also wrote and directed Father There Is Only One (Padre No Hay Más Que Uno), plays Javier, an overwhelmed man left home alone with his five children when his wife goes on a trip. Toni Acosta (Empowered, Yucatán, My Big Night) plays his spouse, Marisa.
SPIP produced with Bowfinger International Pictures, which Segura runs with María Luisa Gutiérrez, after acquiring remake rights from Buenos Aires-based FilmSharks to the hit Argentinian comedy Ten Days Without Mom (Mamá se Fue de Viaje).
At time of writing, SPIP has released the four top-grossing local-language films in Spain this year and commands 66.8% market share.