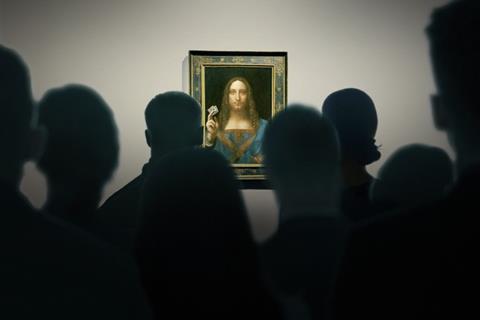 Sony Pictures Classics has acquired worldwide rights excluding the UK, France, and Germany from Dogwoof to Andreas Koefoed's documentary The Lost Leonardo.
The film chronicles the story behind the 'Salvator Mundi' ('Saviour Of The World'), a "lost" portrait of Christ attributed to Leonardo da Vinci which sold at auction for a record $450m – far more than any other painting has ever sold at auction – before its authenticity was called into question.
Dalsgaard produced for Copenhagen-based Elk Film with Christoph Jörg for Paris-based Pumpernickel Film.
Mantaray Film co-produced in association with Danish Film Institute, Nordic Film and TV Fund, Swedish Film Institute, Hot Docs Partners, Nika Media, Mitten Media, Alba Collis.
The Lost Leonardo is in post-production. Dogwoof and its production finance arm TDog Productions are both financiers on the project.