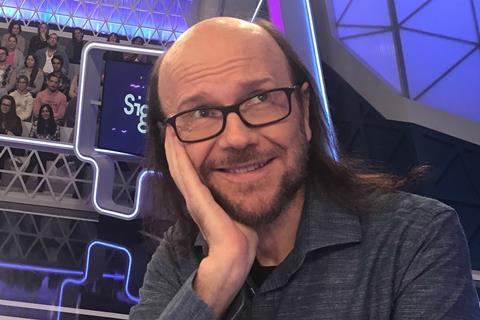 Sony Pictures International Productions' (SPIP) Spanish comedy Padre No Hay Más Que Uno (Father Is The Only One) has delivered the highest opening weekend by a local film in Spain so far this year.
The comedy remake earned an estimated $1.8m and boosts Sony Pictures Releasing International's (SPRI) box office in Spain for local titles to $26m and 60% market share.
SPRI's other local releases in the market this year include: Carlos Therón's comedy I Can Quit Whenever I Want (Lo Dejo Cuando Quiera) on $12.8m, Pedro Almodóvar's Cannes selection and Toronto-bound drama Pain And Glory (Dolor y Gloria) on $6.5m (Sony Classics will release it in the US on Oct. 4), and Juana Macías' divorce comedy Under The Same Roof (Bajo el Mismo Techo) on $4.1m.
Santiago Segura wrote, directed and produced Padre No Hay Más Que Uno asnd stars as a "marido-cuñao" man who knows nothing about housework or childcare. When his wife, played by Toni Acosta (Empowered, Yucatán, My Big Night), goes on a trip, he is forced to stay home alone and take care of his five children.
The film is a remake of the popular Argentinian comedy Ten Days Without Mom (Mamá se Fue de Viaje). SPIP produced with Bowfinger International Pictures, which Segura runs with María Luisa Gutiérrez. Buenos Aires-based FilmSharks licensed remake rights to Sony.
When Screen broke the news of the project in January, Segura said, "I've always felt challenged by the idea of making a movie that could be enjoyed by all audiences, without age restrictions. I wanted to do this within the only genre I feel comfortable working – the comedy – and get laughs from the audience in return. And here we are, in my first family comedy."
The three-time Goya Award-winning content creator is an iconic figure in Spain's comedy scene, and directed and starred as a crude police officer in the hit Torrente action comedy franchise.