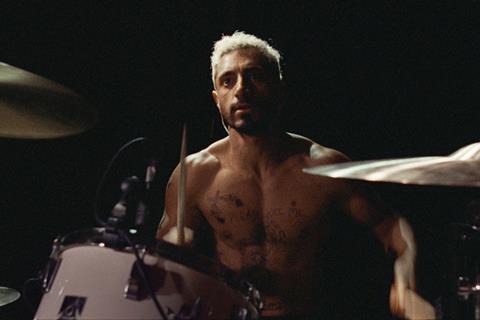 Caviar, the Belgian production outfit behind Oscar nominee Sound Of Metal, has revealed fresh details on its upcoming projects following a major deal with Flemish cable operator Telenet.
Telenet acquired a 49% stake in Caviar Global last week, a move that will allow the producer to extend its international footprint and ramp up its production activities, according to Caviar CEO Bert Hamelinck.
"Caviar is global but our roots and holding company are still Belgian," said Hamelinck, who co-founded the company in 2005 and has since opened offices in Los Angeles, London, Brussels, Paris and Madrid.
"I wanted to have the combination of still [being] a local player – a lot of our concepts, our young talent and our IP starts here [in Belgium] – and having a partner with a global outreach."
Telenet is backed by US TV and broadband giant Liberty Global and Hamelinck told Screen that he is looking to benefit from their "distribution knowledge" while still continuing to produce content "for every platform, for every network, for every territory".
Caviar has been involved in the production of features including Chloe Zhao's The Rider, Marielle Heller's The Diary Of A Teenage Girl and Lars von Trier's Nymphomaniac. But with Telenet's backing, Caviar is now in a position to accelerate its production activity.
In Europe, shooting will begin in two weeks on Rebel, a $10.6m Belgian movie from Bad Boys For Life directing duo Adil El Arbi and Bilall Fallah. The teenage coming-of-age drama is sold by Wild Bunch.
Caviar is also working with Anthony Nti, the Ghanaian-born Belgian director of award-winning short Good Night, on his first feature Postcards.
In the US, Caviar is setting up a new feature with Jonathan Krisel, best known as the co-creator of Emmy Award-winning US comedy series Baskets, with further details being kept under wraps.
"That's our vision, we want to support talent globally," said Hamelinck on Caviar's slate, adding that it has UK TV dramas in the pipeline.
Drumming up success
Caviar recently secured a haul of six Oscar nominations with Sound Of Metal, Darius Marder's US drama about a heavy metal drummer who loses his hearing. They include nods for best picture and best actor for Riz Ahmed.
"For a company like us, it is almost like a once-in-a-lifetime opportunity," said Hamelinck of the nominations.
The film was originally sold to Amazon following its premiere at Toronto in September 2019.
"It was always planned to release the film in the summer of 2020 but, of course, in March, the pandemic came and everybody was knocked out and totally numb," the Caviar boss recalled.
"We had no idea what was going to happen, but slowly Amazon turned [out] to have a real plan. They did a terrific job in setting the movie up, making it relevant and bringing it to the front of the minds of the people."
Sound Of Metal was released on streaming platform Amazon Prime in December. Previous Caviar films such as The Diary Of A Teenage Girl and The Rider have not broken through in the same way, despite strong reviews.
Hamelinck still believes that the 18-rated certificate that Heller's The Diary Of A Teenage Girl received in the UK was "really damaging" to its release. The film, starring Bel Powley, was about a teenage girl who had an affair with her mother's boyfriend.
"That was sad for the audience," said Hamelinck. "That movie should have been much more broadly appreciated. Sony Pictures Classics did a great job [in the US] but we all underestimated the sensibility at that time about the subject.
"If you see all the films that followed – Lady Bird, Promising Young Woman – I think Diary was on the frontier of that movement. Maybe we were just too early but I am still super proud of it. I think that film put a lot of things in motion."
The Belgian played an important role in the careers of Heller, who went on to direct Can You Ever Forgive Me? and A Beautiful Day In The Neighbourhood, and Zhao, who directed awards contender Nomadland.
Franchise ambitions
Hamelinck may have had success with independent films but has ambitions to produce a superhero or franchise movie like Bad Boys or something in the Marvel Cinematic Universe.
"I would love to," he said. "Why would Chloe Zhao do [superhero film] The Eternals and not me? They can call me any time. You can even quote my cellphone number."
Hamelinck has seen directors he works with "jump from small to big films", a move he would like to see mirrored by producers.
"I would love it if producers could do that too," he added. "I'd even say we would make them really well."