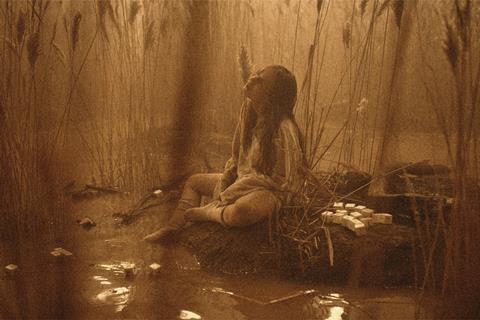 Spain's Filmin has acquired Lars von Trier's The Kingdom trilogy including the forthcoming final season The Kingdom Exodus, from TrustNordisk. Filmin has also acquired the full von Trier back catalogue from TrustNordisk.
Other deals for the The Kingdom trilogy include to Germany and Austria (Koch Films), Japan (Synca Creations) and South Korea (AtNine).
Series one and two of cult hit The Kingdom have been restored and will be relaunched alongside the anticipated third and final series, 5x60', which is in post-production now and could launch at an autumn festival.
The Kingdom Exodus has an ensemble cast including Lars Mikkelsen, Nikolaj Lie Kaas, Mikael Persbrandt, Tuva Novotny and David Dencik. Alexander Skarsgård guest stars in the series.
Lars von Trier has written the script for the new series in collaboration with Niels Vørsel, with whom he also wrote the previous seasons.
The series looks at good and evil at Copenhagen's leading hospital, Rigshospitalet. Bodil Jørgensen takes on one of the leading roles as the sleepwalker Karen seeks answers to the unresolved questions of the series in order to save the hospital from doom.
Louise Vesth is producing for Zentropa Entertainments with NENT Group, DR, Film I Vast, Zentropa Sweden and Ginger Pictures as co-producers.
The first two seasons originally aired in 1994 and 1997.