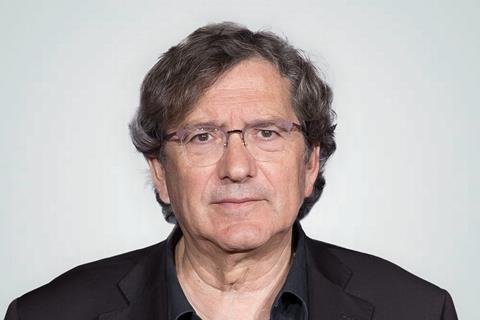 Spain's Latido Films has boarded Raqqa, the next project of Oscar-winning producer-director Gerardo Herrero, as international sales agent.
Herrero will direct the film. As a producer he won the best international feature Oscar for Juan Jose Campanella's The Secret In Their Eyes in 2010.
Herrero is alos producing Raqqa, with Mariela Besuievsky of Tornasol Films as a co-production with Storylines Projects and Entre Chien et Loup.
Raqqa is about two spies, one working for the Russian secret services, the other for Western intelligence, who realise they have the same mission – to hunt the most wanted Isis terrorist. It is based on the book by Spanish journalist Tomás Bárbulo titled Vírgenes Y Verdugos (Virgins And Executioners).
The script has been written by Irene Zoe Alameda.
"We are used to watching US thriller-dramas with diverse international storylines and locations that finally are intertwined like in Syriana. Much less common is having such a narrative scope and rhythm on a Spanish movie," Latido head of acquisitions Oscar Alonso told Screen. "Raqqa will push international audiences to a non-stop breath-taking ride where tension and empathy for the characters keeps mounting."
Raqqa will be Herrero's 18th film as director. His previous credits include Rough Winds and The Goya Murders.
Budgeted at close to €4m, the project is being pitched at the inaugural Creative Investors' Conference taking place from September 19-20 at the San Sebastian International Film Festival, within the business platform, Spanish Screenings XXL.
It has been launched with the support of the national film body ICAA and the Spanish Institute for Foreign Trade (ICEX).