Sony release reigns atop UK buzz chart once again.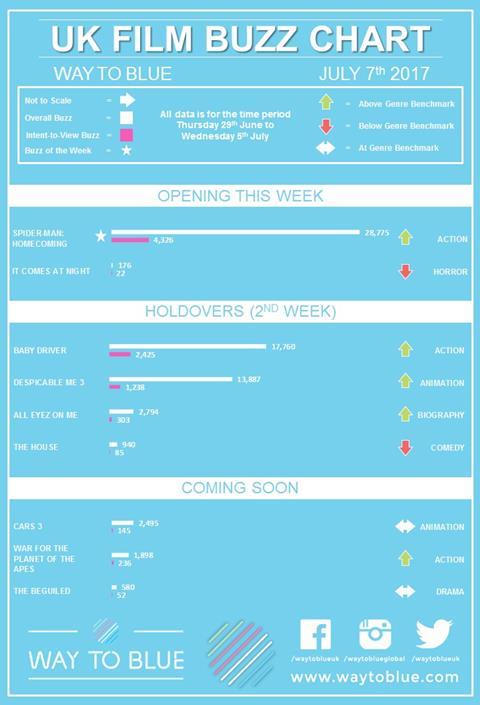 Spider-Man: Homecoming sits firmly atop the UK buzz chart for a second consecutive week following its release on Wednesday (July 5).
The film attracted 28,775 comments across social media, news, forums and blog, with 4,326 registering an intent to view, according to analysts Way To Blue.
Behind Spider-Man but still generating significant buzz are two titles in their second week of release, Baby Driver, which attracted 17,760 comments with 2,424 intent to view, and Despicable Me 3, with 13,887 comments and 1,238 intent to view.
On the horizon and garnering early buzz are Cars 3, War For The Planet Of The Apes and The Beguiled.
For an explanation of the Way to Blue chart and its methodology, which tracks 'overall buzz' and important 'intent to view' buzz, click here.