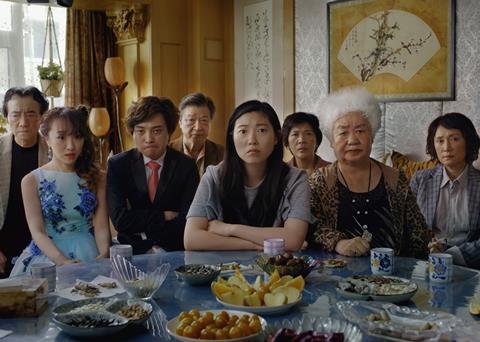 In a "one-time" break from tradition, Film Independent has said its Spirit Awards show will take place as an evening event on Thursday April 22, three days before the Oscars.
In the past the awards show has run as a Saturday daytime beach event in Santa Monica the day before the Academy Awards.
Nominees for the 36th Film Independent Spirit Awards will be announced on January 26 on Film Independent's website and YouTube channel.
The show, Film Independent's primary fundraiser for its year-round programmes, will again honour emerging filmmakers with the Truer Than Fiction Award, Producers Award, and the Someone to Watch Award.
The Farewell (pictured) was named best picture at last year's ceremony. Adam Sandler won best actor for Uncut Gems and Renée Zellwegger won best actress for Judy.