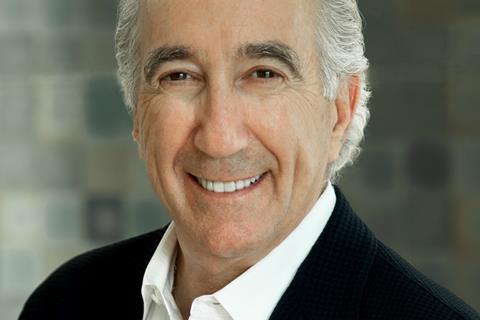 Spyglass Media Group has teamed up with Propagate Content, Artists First, and Off-Road Productions, to launch comedy film joint venture, Artists Road.
The entity will focus on developing, financing, and producing moderately budgeted commercial comedies leading talent for worldwide multi-platform distribution. Spyglass will handle worldwide distribution.
Artists Road has appointed Mark Korshak, formerly of Lakeshore Entertainment, as CEO.
Korshak will report to Spyglass chairman and CEO Gary Barber (pictured), Propagate Content chairman and co-CEO Ben Silverman, Artists First CEO Peter Principato, and Todd Garner of Off-Road Productions.
"Artists Road collectively brings together some of the boldest and brightest creative talents in comedy production," said Barber. "By combining Artists Firsts' powerful roster of comedic talent with Propagate's production expertise and Off-Road's creative ingenuity, Spyglass is uniquely set up to distribute breakout comedy hits for worldwide audiences."
Silverman, Principato, and Garner added, "Film comedies have always held a special place with audiences, now more than ever. We believe this is an ideal time to partner with Gary and Spyglass and build Artists Road into a destination for talented comedians and filmmakers to create broadly appealing high-concept comedies."