New Europe Film Sales has taken world rights to Gordon And Paddy, a feature animation with a voice cast including Stellan Skarsgård.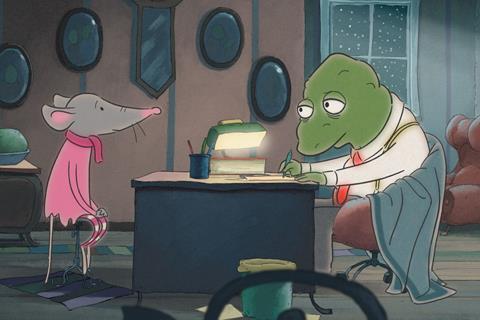 Also featuring voice work from Melinda Kinnaman (TV series Modus) and comedian Felix Herngren (writer of The 100 Year-Old Man Who Climbed Out The Window And Disappeared), the Swedish family film tells the story of a forest's police chief, Gordon, who is about to retire and needs to find a new assistant. He enlists Paddy, a clever mouse with a great sense of smell and together they have to solve his last case.
The film has its Swedish release on December 22.

Gordon And Paddy is produced by LEE Film's Linda Hambäck and Lina Jonsson in coproduction with Film i Väst and SVT, with support from the Swedish Film Institute, Nordisk Film & TV Fond, Creative Europe, YLE and TriArt Film, which will also release the film in Scandinavia.
Animated by Dockhus Animation, the story is based on a series of books by Ulf Nilssons and Gitte Spees.
"Gordon And Paddy is a wonderful and exciting family detective story. We fell in love with the charming characters, the positive message of the film and its great visual style," commented Jan Naszewski, CEO of New Europe.
French rights were presold to Les Film du Preau, which plans to release the film in September 2018.
New Europe Film Sales' slate includes Sundance-selected Pity by Babis Makridis and Venice and Toronto-selected Under The Tree by Haffstein Gunnar Sigurdson.