BAFTA-nominated director in talks to direct a thriller set in the near future.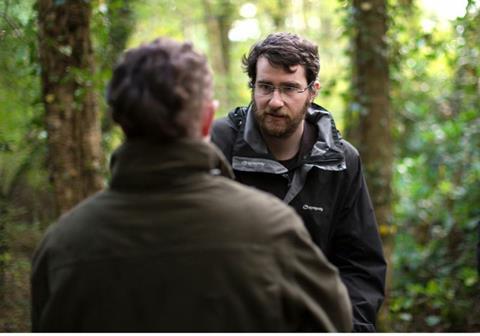 British film-maker Stephen Fingleton, who recently secured a Bafta nomination with dystopian drama The Survivalist, is in talks to direct a US science fiction project. Fingleton told ScreenDaily the feature would be "one for the multiplexes".
"The film will be one that really wide international audiences will see. It's a thriller set in the very fear near future," said Fingleton, who would not reveal further details as the project is at "a very interesting stage".
In the recent BAFTA nominations, Fingleton was nominated for Outstanding Debut By A British Writer, Director Or Producer for his role as writer-director on The Survivalist.
The post-apocalyptic drama revolves around a man who lives off a small plot of land hidden deep in forest after the breakdown of organised society and stars Martin McCann, Mia Goth, and Olwen Fouere.
Fingleton, who will compete against the likes of Ex Machina director Alex Garland, said of the nomination: "Anything that can bring attention to our work gives me gratitude. To be nominated for this particular award is one of the few ways of raising the profile of a film that's being made outside the system."
The Survivalist received critical acclaim following its world premiere at the Tribeca Film Festival last April and went on to win Best Film at the Ithaca International Fantastic Film Festival as well as the Douglas Hickox Award for best debut director at the BIFAs.
The Survivalist will be released in UK theatres and on demand on February 12.
Fingleton was among Screen International's Stars of Tomorrow in 2013.