The 12 Years A Slave director will be presented with the honour at this year's LFF awards ceremony.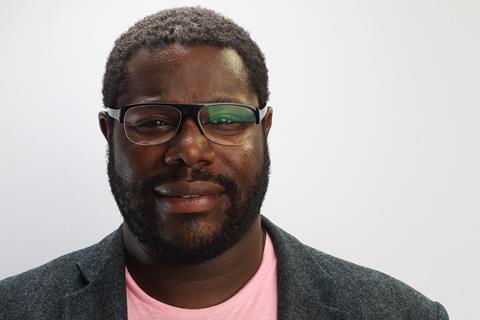 Oscar-winning British film-maker Steve McQueen will be presented with a BFI Fellowship at this year's BFI London Film Festival (October 5-16) awards ceremony.
Born in London, McQueen was a Turner Prize-winning artist before turning his hand to film-making. The award will be presented to the director in recognition of his feature films Hunger, Shame and 12 Years A Slave, all of which played at previous editions of the London Film Festival.
His 2013 biographical drama 12 Years A Slave received critical plaudits and won three Academy Awards from nine nominations, including Best Picture.
Previous recipients of the BFI Fellowship include Cate Blanchett, Tim Burton, Mike Leigh, Helena Bonham Carter, Christopher Lee, Maggie Smith and Alec Guinness.
Steve McQueen commented "I first walked into the BFI library and cinema 28 years ago. To think that I will now be a Fellow and honorary member, with such a distinguished list of people, is mind-blowing. I'm humbly honoured."
Josh Berger, chair of the BFI, added: "As winner of both the Turner Prize and the Academy Award, Steve is pre-eminent in the world of film and the moving image. He is one of the most influential and important British artists of the past 25 years and his work, both short and long-form, has consistently explored the endurance of humanity - even when it is confronted by inhumane cruelty - with a poetry and visual style that he has made his own."