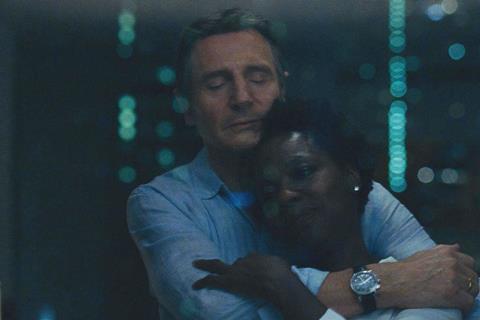 The international premiere of Steve McQueen's thriller Widows, starring Viola Davis, Michelle Rodriguez, Elizabeth Debicki and Cynthia Erivo, will open the BFI London Film Festival on October 10.
Widows, based on Lynda La Plante's TV series of the same name, is co-written by McQueen with Gillian Flynn, the novelist of the best-selling 'Gone Gir'l. McQueen has also produced the film with See-Saw Films' Iain Canning and Emile Sherman and Arnon Milchan. It is backed by 20th Century Fox and New Regency Enterprises with Film4. Fox will release the film in the UK on November 9.
"Watching the UK TV version of Lynda La Plante's original thriller as a teenager in the 80s had a major impact on me and so it feels very special to be sharing this film with a UK audience," said McQueen.
Set in Chicago, Davis, Rodriguez, Debicki and Erivo star as a group of women who take matters into their own hands when they are all left with the crippling debts of their criminal husbands. The supporting cast includes Colin Farrell, Daniel Kaluuya, Jacki Weaver, Robert Duvall and Liam Neeson.
"Adapted from a ground-breaking UK television classic into a feature to savour on the biggest cinema screens, [Widows] is scintillatingly rich storytelling from a magnificent filmmaker, probing issues around race, class and gender, while always delivering immense style and crackingly sharp thrills," said Tricia Tuttle, artistic director of the LFF.
All three of McQueen's previous features have played at the LFF: Hunger (2008), Shame (2011, in competition) and 12 Years A Slave (2013). The latter went on to win two Baftas and three Oscars, including best picture from both organisations. McQueen received a BFI Fellowship in 2016.
Th BFI London Film Festival takes place from Oct 10-21. The full line-up will be announced on August 30.