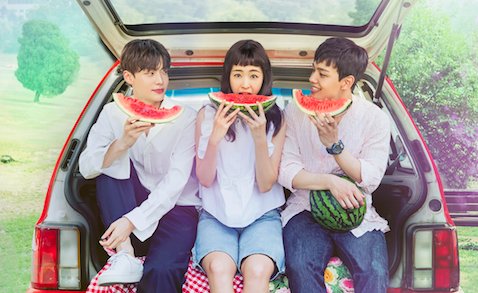 Streaming platform Kocowa has launched in the US by KCP Global, a joint venture between major South Korean broadcasters KBS, MBC and SBS.
The platform says it will offer South Korean TV programmes translated into English within hours of their local broadcast, including drama, variety shows and K-Pop shows.
Kocowa will be available on a range of platforms including PC, mobile and tablets and, later this year, smart TVs. 

Content includes TV dramas such as School 2017, Into The World Again (pictured) and The King In Love, as well as variety shows Running Man and 2 Days 1 Night.
KCP Global aims to capture the growing fan base in the US for K-wave – South Korean film, drama and music. There are an estimated 8 million fans in the US and 35 million globally. Daily subscription costs $0.99, monthly costs $6.99, and annual membership costs $69.99.
"We are thrilled to bring the best of Korean TV to U.S. audiences with Kocowa," KCP CEO Jungsik Kim said. "Korean pop stars, such as PSY and BTS, have captured global audiences, forging interest in discovering more Korean stars and TV programs.

"Kocowa offers a single destination to discover the best of all types of Korean TV programs, from drama to variety. We not only offer the best of Korean TV, we also offer it very fast, with very high-quality translations. The programs become available in the U.S. within hours after airing in Korea." 

Click here for further details