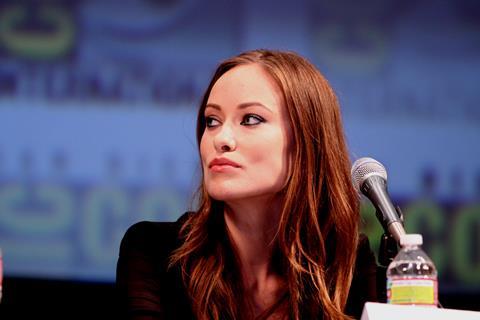 A pack of studios understood to be led by Searchlight Pictures is chasing worldwide rights in Berlin to the gymnastics Olympic gold medal drama Perfect that marks another directing vehicle for Olivia Wilde.
FilmNation handles international sales and CAA Media Finance arranged financing and represents US rights to the project about US gymnast Kerri Strug, who defied the pain of an injured ankle to earn Team USA's first gold medal at the Atlanta Olympic Games in 1996.
Strug was in such pain after her final gold-clinching vault that her coach carried her to the podium. She was later taken to hospital and diagnosed with tendon damage and severe sprain.
Riverstone Pictures and Pulse Films are producing. Wilde earned plaudits for Booksmart, her high school comedy and feature directorial debut that made a splash on the US awards circuit last season.
Ronnie Sandahl, who earned acclaim for his script to Borg/McEnroe, adapted the screenplay from Landing On My Feet, A Diary Of Dreams by Strug and John P. Lopez.
Producing are Nik Bower for Riverstone, Thomas Benski for Pulse Films, Jeremy Baxter, and Moss Barclay. Wilde is on board as executive produce alongside Deepak Nayer, Marisa Clifford and Sandahl.
Wilde flew into Berlin to pitch the film to buyers last week in what acquisitions executives said was a strong presentation.
She is preparing to direct the psychological thriller Don't Worry, Darling for New Line.