Screen is partnering with Film Hub London and Film Hub South East on the event's second edition.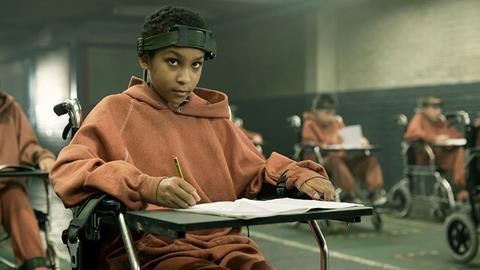 The Distributor Slate Day is returning for a second edition on September 20, with 23 distributors set to present to 300 UK exhibitors at London's Picturehouse Central.
Funded by the BFI Film Audience Network (FAN), the event, which is organised by Film Hub London and Film Hub South East in partnership with Screen International and Picturehouse Cinemas, sees distributors present a selection of features to exhibitors ranging from multiplex operators, indie cinemas and local film clubs.
Distributors scheduled to attend include: Altitude Film Distribution, Arrow Films, BFI Distribution, Curzon Artificial Eye, Dartmouth Films, Dogwoof, eOne, Independent Cinema Office, Icon Film Distribution, Lionsgate Films, MUBI, Munro Film Services Ltd, New Wave Films, Peccadillo Pictures Ltd, Picturehouse Entertainment, Soda Pictures, Sony Pictures Releasing, Studiocanal UK, Twentieth Century Fox, Universal, Vertigo Releasing, The Walt Disney Company Ltd, Warner Bros. Pictures UK.
Films set to be presented include The Handmaiden, Free Fire, Elle, Gimme Danger, Their Finest, Under The Shadow, Toni Erdmann, The Girl With All The Gifts [pictured], and Ken Loach's Palme d'Or winner I, Daniel Blake.
The day will kick off with a breakfast sponsored by digital production outfit Powster. Screen will chair a New Release Strategy panel featuring Mark Cosgrove, Watershed executive and chair of BFI FAN programming group, and Alice Quigley, New Release Strategy coordinator. The session will include a focus on the latest New Release Strategy fundee Sonita, from distributor New Wave.
Cosgrove said of the BFI's New Release Strategy scheme: "NRS is a key initiative of the BFI Film Audience Network. By working closely with the distribution sector, and further connecting the worlds of distribution and exhibition, the strategy seeks to develop cinema audiences for the more challenging end of foreign-language and British Independent films.
"Venues are on the front-line of audience development for cultural cinema and are vital to a film's marketing campaign. By working with venues to amplify distributors' release strategies we can achieve a much more collaborative, targeted grassroots campaign. We are delighted to have supported The Pearl Button (New Wave), Mustang (Curzon Artificial Eye) and Chevalier (Studiocanal) so far, and have seen them all benefit from the bespoke marketing support received via FAN's New Release Strategy.
The event is supported by hosts Picturehouse Central and technology partners Motion Picture Solutions and LANsat.
Adrian Wootton, CEO of Film London (which manages Film Hub London) and the British Film Commission, commented: "This year we're back with a bigger, bolder event showcasing the tremendous breadth of features coming to the big screen over the coming year, with indie titles, world cinema and homegrown blockbusters all being represented.
"Everyone attending shares the same aim: they want people to see these films, be inspired by them and keep coming back for more – it's a fantastic opportunity for the industry, and we ultimately hope it will also mean a fantastic range of titles reaching audiences in every corner of the country."
Dr. Frank Gray, chair of Film Hub South East, added: "The Distributor Slate Day provides our sector with two important opportunities. The first is to become aware of those new releases that film hub members, with the support of distributors, can bring to their audiences.
"The second is to enable film hub members who are committed to specialised and independent cinema to network and begin to plan the new year. It is this essential combination of exciting releases and FAN members - who are committed to cultural cinema - that is at the core of our work."
Nick Patsides, CCO at Powster, added: "Powster is delighted to sponsor The Distributor Slate Day and continue to support UK cinema-going with its Showtimes Platform. The Powster Showtimes Platform is used by 16 of the 23 distributors who are scheduled to present their films and has helped over 15 million cinemagoers search and book tickets for UK releases in the last twelve months. Now part of the Vista Group, Powster is well-placed to extend its support for UK exhibition".