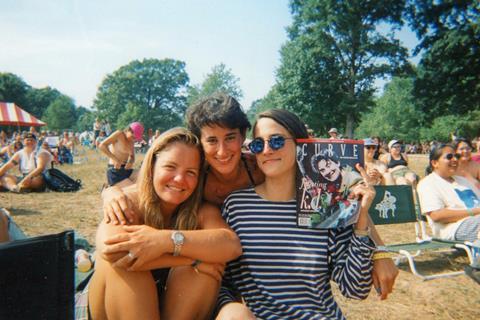 Frameline has announced the full programme for the virtual Frameline44 Pride Showcase that runs from June 25-28 to celebrate the 50th anniversary of San Francisco Pride.
Presented in partnership with the Castro Theatre, the four-day event features 12 world premieres, one international premiere, three North American Premieres, and two US premieres.
The roster includes Jessica Swale's Summerland starring Gemma Arterton, who will participate in a live Q&A following the film; Thom Fitzgerald's valentine to San Francisco Stage Mother, which will include a live Q&A with Jacki Weaver, Mya Taylor, and Jackie Beat; and special presentation of Jen Rainin's world premiere documentary Ahead Of The Curve.
Paul Struthers, Frameline's director of exhibition and programming pointed out the world premiere of Sue Williams' Denise Ho-Becoming The Song, about the titular Hong Kong musician and activist, and The Chi, a portrait of Chicago's South Side.
"Pride Month has begun with riots and protests in the face of systemic injustice," said James Woolley, Frameline executive director. "The LGBTQ+ community is no stranger to these issues and we honour and support all those raising their voices in dissent and demanding equality. Frameline has featured inspiring, thought-provoking cinema for more than 40 years and created a festival atmosphere that fosters community engagement and discourse, and we are proud to continue this tradition with our Pride Showcase."
Click here for further details.