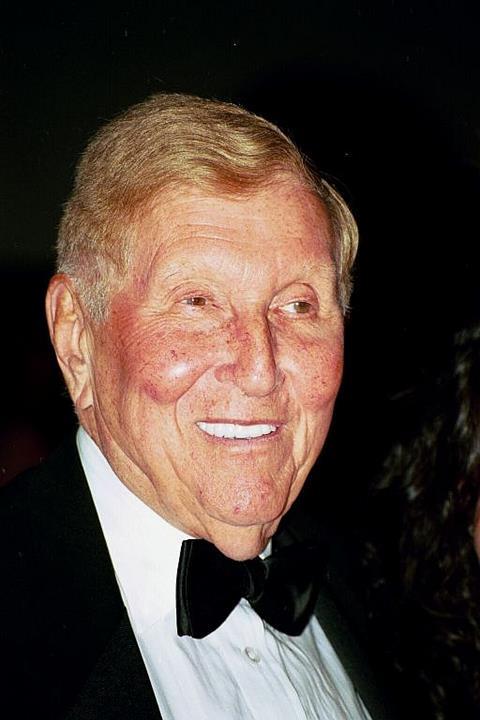 Sumner Redstone, a giant of the US media landscape for decades and former chairman of US media conglomerate ViacomCBS and US cinema chain National Amusements, has died aged 97.
A statement issued from National Amusements read, "It is with great sadness that we announce the passing of Sumner M. Redstone, the self-made businessman, philanthropist, and World War II veteran who built one of the largest collections of media assets in the world."
Redstone was the controlling shareholder of ViacomCBS, which is the parent company of numerous US entertainment brands including Paramount Pictures, Miramax, MTV, CBS Television Studios, Nickelodeon, and Comedy Central.
Born Sumner Murray Rothstein in Boston in 1923, Redstone set up his own law firm after graduating from Harvard Law School in 1947. He transferred to his father's theatrical exhibition chain National Amusements in 1954 and became CEO of the company in 1967.
He oversaw substantial growth in the company through his maxim "content is king" – the belief that it is the quality of a film, not the location or any extras to a venue, that dictates the money it will make.
In March 1987, Redstone purchased US media conglomerate Viacom for $3.4bn, becoming chairman of the company. This was followed by the acquisition of Paramount Communications, parent company of Paramount Pictures, in 1994, following a protracted bidding war with QVC teleshopping channel chairman Barry Diller.
A further large acquisition arrived in 2000 in the form of Viacom's former parent company CBS, which saw Viacom take on multiple cable television networks and television production brands.
He remained chairman of both Viacom and CBS until February 2016 when, aged 92, a court-ordered examination by a geriatric psychiatrist led to him relinquishing the former to Philippe Dauman and the latter to Les Moonves (Moonves stepped down in September 2018 following multiple accusations of sexual misconduct against him).
Redstone's net worth was recently estimated by Forbes at $4.3bn.
Trustees including his daughter Shari and her son Tyler will now oversee his stake in National Amusements.
His personal stock is left for his five grandchildren.