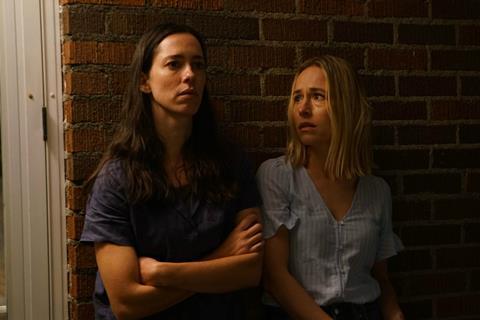 Rebecca Hall horror The Night House is among a cluster of Sundance acquisition titles generating heat among buyers as the market awaits the first major on-site deal.
Despite last year's early fireworks, it is not unusual for deals to take a few days to come in. Until today buyers and other industry sources have remarked on a lack of larger available titles with commercial potential.
However that could be about to change. The Night House, which Anton produced and financed and is selling worldwide (North American co-rep with Endeavor Content), is understood to have sparked several offers from theatrical buyers and streamers heading into Saturday evening. David Bruckner's (The Ritual) directed the Midnight selection.
Also drawing attention are Phyllida Lloyd's drama Herself in Premieres featuring an admired performance by Clare Dunne, and Bryan Fogel's Jamal Khashoggi documentary The Dissident in Documentary Premieres.
Two US Documentary Competition selections are understood to have triggered offers: The Fight, about ACLU lawyers in Trump's America, and political coming-of-age story Boys State.
Coming up on Saturday is the premiere of The 40-Year-Old Version, which entered Sundance with considerable interest attached to it. Premiering on Sunday is FilmNation's Jude Law drama The Nest.