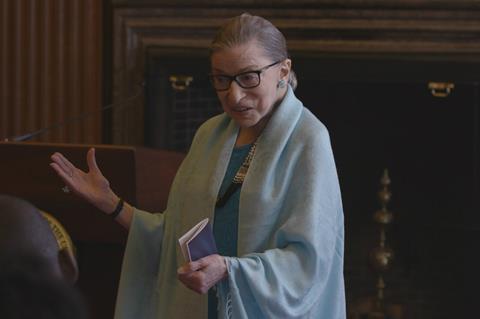 Magnolia Pictures and Participant Media have acquired worldwide rights from CNN Films to RBG, while NEON scored its fourth deal of the festival, taking North America from Submarine to Three Identical Strangers, and Gunpowder & Sky took Hearts Beat Loud.
Magnolia Pictures and Participant Media picked up worldwide rights including theatrical, home video, SVOD, and international television to RBG, which CNN Films retains for US broadcast.
Betsy West and Julie Cohen of Storyville Films directed RBG, which debuted in Doc Premieres on Sunday and chronicles the life and legal legacy of the Supreme Court Justice Ruth Bader Ginsburg.
Storyville Films and CNN Films produced the film, which chronicles the Supreme Court Justice's personal and professional battles, her pioneering work for women and minorities, and her decade-long romance with her late husband.
Stacey Wolf, vice-president of business affairs for CNN Worldwide, brokered the deal with John and Eric Sloss of Cinetic Media on behalf of CNN Films, with co-executive vice-president Dori Begley, senior vice-president of acquisitions John von Thaden and head of business affairs Sarah Hack, and Gabriel Brakin, general counsel and executive vice-president of business affairs at Participant Media.
West and Cohen also served as executive producers on RBG, while Amy Entelis, executive vice-president for talent and content development for CNN Worldwide, served as executive proeucer with Courtney Sexton, vice-president of CNN Films.
NEON's fourth deal in Park City after Assassination Nation, Monsters And Men, and Revenge, was for North American rights to Three Identical Strangers.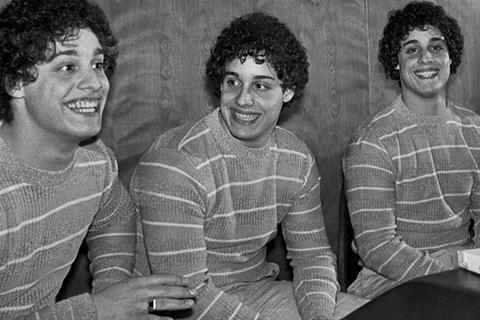 CNN Films holds US broadcast rights to Tim Wardle's US Documentary Competition selection, which premiered last Friday and tells of three young men who discover at the age of 19 that they were identical triplets separated at birth.
RAW's Becky Read and Grace Hughes-Hallett produced with CNN Films in association with Channel 4. Dimitri Doganis, Amy Entelis, Courtney Sexton, Sara Ramsden, Adam Hawkins and Tom Barry served as executive producers.
Gunpowder & Sky's North American theatrical deal for Hearts Beat Loud follows the acquisition of international rights by SPWA.
Brett Haley's film centres on a father and has-been musician who forms a band with his daughter before she goes off to college. Nick Offerman and Kiersey Clemons star and Endeavor Content represented the filmmakers in the deal. Gunpowder & Sky plans a 2018 theatrical release.