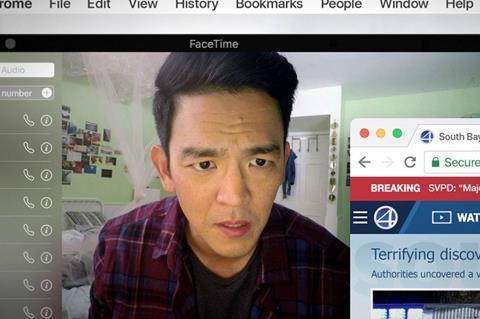 In its third deal to be announced in Park City, Sony Pictures Worldwide Acquisitions (SPWA) is understood to have paid $5m for the world on Aneesh Chaganty's thriller Search starring John Cho.
The deal closed in the early hours of Monday morning (January 22) after the NEXT selection and Alfred P. Sloan Film Prize recipient premiered on Sunday evening.
Cho plays a man in touch with his high school daughter via social media and messaging who believes the girl has gone missing when she does not reply to a series of texts.
Teaming up with a detective in the real world, the father navigates the internet in a bid to find his daughter. Debra Messing also stars.
Chaganty wrote the screenplay with Sev Ohanian. Timur Bekmambetov and Ohanian of Bazelevs produced alongside, Adam Sidman and Natalie Qasabian produced, and Ana Liza Muravina, Maria Zatulovskaya, and Igor Tsay served as executive producers.
SPWA brokered the deal with CAA and Endeavor Content, marking its third deal announced in Park City after it picked up Leave No Trace for all international territories excluding France, and acquired international rights to Hearts Beat Loud.
Search is the first film to be named as the Alfred P. Sloan Film Prize recipient before the festival started. The award has typically been announced towards the end of the festival.