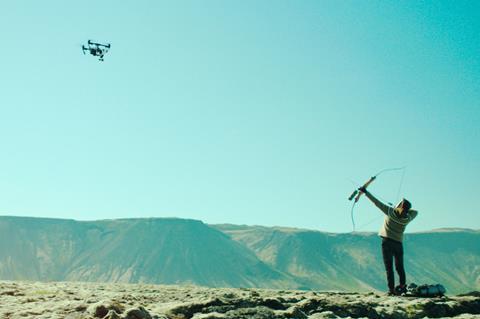 The Carl International Film Festival, held in Karlskrona, southern Sweden from Aug 23-27, is planning to focus on sustainability for its third edition
Films addressing the theme include Benedikt Erlingsson's Woman At War, which will close the festival with an open-air screening. Other films related to sustainability will include the documentary Acid Forest, about a dying forest on the Lithuania-Russia border that has become a tourist attraction.
The Baltic Sea Competition will showcase five films from the 10 Baltic Sea countries, with a prize worth $2,600 (SEK 25,000).
They are: Levan Akin's And Then We Danced; Henrika Kull's Jibril, Juris Kursietis' Oleg (opening film), Simona Kostova's Thirty and Samanou Acheche's Until We Fall.
A further seven films from the Baltic Sea countries are presented in the new Baltic Sea Open section.
The festival is introducing an audience award for the first time, in collaboration with Swedish newspaper Blekinge Läns Tidning.
The country of focus is Germany, with selections including Fatih Akin's The Golden Glove and Susanne Heinrich's Aren't You Happy?
Events and talks at the Carl Film Forum will include a discussion about Baltic Sea identity in film and beyond, led by Josef Kullengård, programme manager at CIFF. the Swedish Film Institute launching its new Glow funding initiative for new and young voices, advice for how to thrive after film school, a talk themed "Sustainability: Have We Stopped Bothering?" a discussion if Swedish film needs to be braver, and a session about about populism and fake news (plus a workshop to show the process of making deep fakes).
Festival director Henrik JP Akesson said, "We are trying to contribute to a better world for future generations by this year's main focus Sustainability. This is reflected, not only in the films screened and in our seminars, but in a lasting engagement with questions concerning openness, democracy and equality, as well as working with local organisations like Clean Coast to remove trash from our surrounding nature."