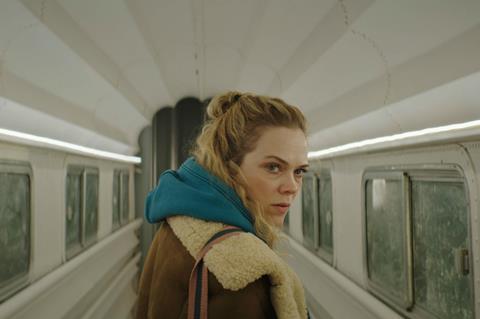 TrustNordisk has confirmed new deals on Amanda Kernell's Charter, which was has been selected as Sweden's Best International Feature Oscar nominee.
The latest round of sales includes to: Greece and Cyprus (Rosebud), Spain (Filmin), Poland (Mayfy), Estonia (Estin Film), Mexico (Bestiario Films) and Israel (Yes DBS Satellite Service).
Charter is Kernell's second feature, after the acclaimed Sami Blood, and had its world premiere in Sundance's World Cinema Dramatic Competition.
The story follows a Swedish mother's desperate move to abduct her own children on a trip to the Canary Islands because she fears she will lose custody of them. Ane Dahl Torp (1001 Grams) and Sverrir Gudnason (Borg Vs McEnroe) star alongside newcomers Tintin Poggats Sarri and Troy Lundkvist.
Previous deals were done with Benelux (September Films) and Lithuania (Scanorama).
Kernell reunites with many of the same team from Sami Blood: producer Lars G. Lindström, DoP Sophia Olsson, editor Anders Skov, composer Kristian Eidnes Selin Andersen and sound designers Brian Dyrby and Mira Falk.
Charter is produced by Nordisk Film Production Sverige in co-production with Nordisk Film Production in Denmark, Nordisk Film Production in Norway, SVT and Filmpool Nord in collaboration with Orange Valley Canarias with support from Swedish Film Institute, Danish Film Institute, Norwegian Film Institute, Eurimages, Nordisk Film & TV Fond, Creative Europe/MEDIA and Film i Västerbotten.