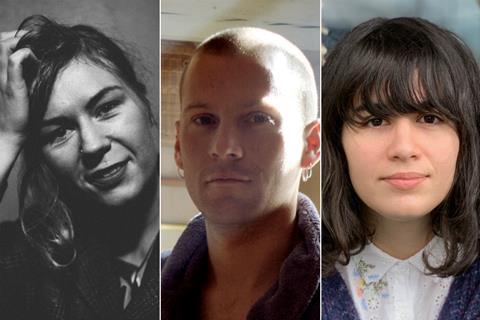 The Swedish Film Institute's Wild Card initiative, which backs fresh film school graduates with development grants for their first features, has selected this year's three recipients. They include:
Amanda Björk with Hysterika, about a 27-year-old woman who lives a destructive life and is committed to the psychiatric ward for the first time. She confronts herself, her prejudices against the ward and the other patients.
Jonathan Nikolaj Heinius with Sophisticated Failing, about a slacker chick who makes a living stealing high-end meat. She is framed for a missing delivery and must clear her name.
Nathalie Álvarez Mesén with The Wolf Will Tear Your Immaculate Hands, a magical realist drama set in the 17th century about a woman who returns to her hometown to find out why her sister was murdered during a witch hunt.
Wild Card is a development subsidy for new graduates to move forward with their first features. The directors must also have a producer attached who has made at least two films.
Each project receives a development award of $40,600 (SEK 400,000).
Last year's Wild Card recipients - Fanny Ovesen, Jerry Carlsson and Ernst De Geer - are still at work on their debut features.