Europe's decades-long domination of the international film category has been challenged in recent years, but it still remains very much in the nomination race.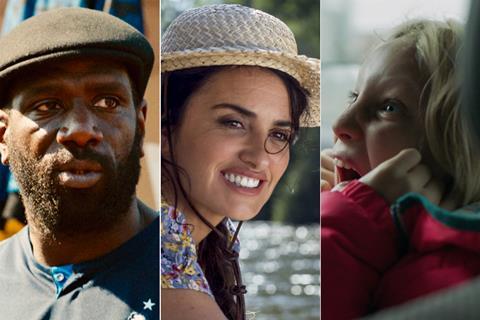 A total of 40 productions from Europe have been submitted to the US Academy Awards' rebranded best international feature film category this year — nearly 40% of the 92 features in contention. The region has traditionally dominated the category, particularly in its early years, with European productions comprising 56 of the 71 winners to date.
This track record has come under pressure of late with non-European productions ROMA, A Fantastic Woman and The Salesman clinching the top prize in the last three editions.
But whatever the provenance of 2020's winner, European features are likely to dominate the upper rankings of the nomination race over the coming two months as they vie for a slot in the 10-title longlist and final five-picture nomination shortlist.
Frontrunners include the French submission, Ladj Ly's hard-hitting Cannes Jury Prize winner Les Misérables, capturing the harsh reality of the country's socially deprived suburbs through the tale of a stand-off between youngsters and heavy-handed police officers.
The first French submission to be selected by a revamped selection committee, including industry professionals for the first time, it fought off stiff competition from Celine Sciamma's Portrait Of A Lady On Fire and Alice Winocour's Proxima.
France's new-look committee is aimed at boosting its performance in the race. Although the country remains one of the most successful territories overall, with 39 nominations and 12 victories (including three special and honorary awards), it last won the top prize in 1993 with Régis Wargnier's Indochine.
One factor in favour of Les Misérables was Amazon Studios' acquisition of US rights via sales agent Wild Bunch following its popular Cannes premiere. Amazon previously enjoyed Oscar glory with Iranian director Asghar Farhadi's The Salesman and is supporting the Oscar push for Les Misérables too.
The film is already generating buzz in LA following its US premiere in the opening-night slot of Colcoa French Film Festival in September.
It is the first feature for Ly but this should not hold the film back. Hungarian director Laszlo Nemes set a happy precedent when he won the top prize with debut feature Son Of Saul in 2016, while other first feature nominations have included Jordanian filmmaker Naji Abu Nowar's Theeb and Michael R Roskam's Bullhead.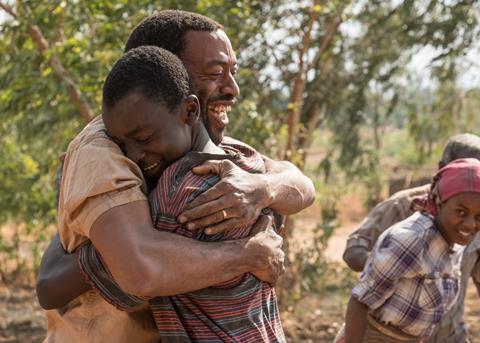 Further debut features in the mix this year include Belgium's Guatemala-set entry Our Mothers by Cesar Diaz, which premiered in Cannes Critics' Week, and actor Chiwetel Ejiofor's The Boy Who Harnessed The Wind for the UK, which debuted at Sundance. Ejiofor has already participated in the Oscar race, picking up a best actor nomination for his performance in 12 Years A Slave in 2014.
The Netherlands is also submitting with Halina Reijn's psychological thriller Instinct, which was well-received at its premiere on the Piazza Grande at Locarno.
Reijn is one of 12 female directors representing European countries with the likes of Anastasiya Miroshnichenko with Debut for Belarus, Ines Tanovic with The Son for Bosnia and Herzegovina, May el-Toukhy with Queen Of Hearts for Denmark, Nora Fingscheidt with System Crasher for Germany and Selma Vilhunen with Stupid Young Heart for Finland. Vilhunen was Oscar-nominated for her 2012 short film Do I Have To Take Care Of Everything?.
Among the most hotly tipped among these is el-Toukhy's Queen Of Hearts, a drama about a lawyer who puts everything she has achieved at risk when she seduces her 17-year-old stepson. Having premiered at Sundance — where it won the audience award in the World Cinema Dramatic competition — it won a slew of audience prizes worldwide and recently scooped the prestigious Nordic Council Film Prize. It was released by Breaking Glass Pictures in the US on November 1.
Other titles with potential out of Scandinavia include Sweden's And Then We Danced by Levan Akin, which premiered in Cannes Directors' Fortnight to critical acclaim.
The energetic dance drama explores homophobia in Georgia through the prism of a young male dancer who falls in love with a rival at a conservative national dance company. Music Box Films acquired US and Canadian rights. The film's Georgian premiere drew protests from far-right groups including the Georgian Orthodox Church; in response, Akin told Screen, "hopefully one day some of the protestors will see the film."
Strong contenders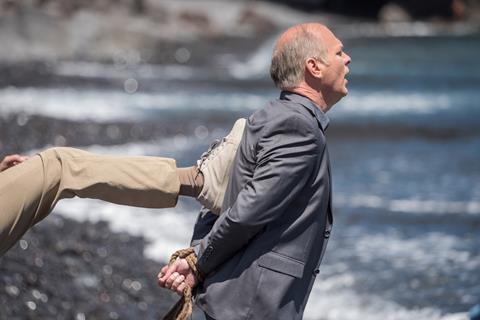 More established European filmmakers entering the global fray include Spain's Pedro Almodovar with Pain And Glory, the Czech Republic's Vaclav Marhoul with The Painted Bird, Italy's Marco Bellocchio with The Traitor and Romania's Corneliu Porumboiu with The Whistlers.
Almodovar's Pain And Glory is the favourite among these titles to make it into the shortlist. The drama premiered internationally in Cannes Competition this year, winning Antonio Banderas the best actor award for his performance as a film director looking back over his life.
Sony Pictures Classics — which has distributed 15 winners to date, including most recently A Fantastic Woman, Son Of Saul and Amour — released Pain And Glory in early October, grossing $2.15m in the US at press time.
It will be Almodovar's seventh punt at this Oscar category which he won in 1999 with All About My Mother, and before that was also nominated in 1988 for Woman On The Verge Of A Nervous Breakdown. (The filmmaker also won original screenplay in 2003 with Talk To Her. Spain submitted Fernando Leon de Aranoa's Mondays In The Sun to the foreign-language category that year.)
The Traitor, which is also handled by Sony Pictures Classics, has been gaining traction. Starring Pierfrancesco Favino as notorious Mafia informer Tommaso Buscetta, it is scheduled for a January 31 US release. Bellocchio's China Is Near and A Leap In The Dark were previously submitted by Italy in 1967 and 1980 respectively but neither were nominated.
Diverse appeal
Further buzzy features include Jan Komasa's Polish drama Corpus Christi — about a young man with a criminal record who goes on to masquerade as a priest in a small town — which was recently acquired for North America by Film Movement.
The film premiered in Venice's Giornate degli Autori sidebar and also played in Toronto's Contemporary World Cinema section. Film Movement is working with the Polish Film Fund on an Oscar push alongside the film's international sales agent New Europe Film Sales. It remains to be seen if Komasa can follow in the footsteps of compatriot Pawel Pawlikowski, who won with Ida in 2015 and was nominated last year with Cold War.
Russian submission Beanpole by Kantemir Balagov is also generating interest. The drama, about two young women trying to rebuild their lives in the aftermath of the 1941 - 1944 Siege of Leningrad, won best film in Un Certain Regard at Cannes in May. Kino Lorber took US rights.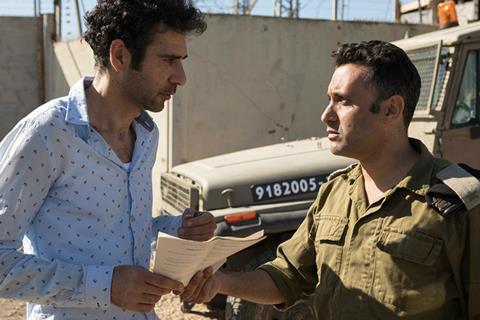 One quirky entry which is also drawing interest is the Luxembourg submission Tel Aviv On Fire. The Israel-shot satirical comedy by Palestinian director Sameh Zoabi explores the absurdities of the Middle Eastern conflict through the tale of a young Palestinian man who is hired to write scripts for an Israeli soap opera.
The feature, which was lead produced by Bernard Michaux at Luxembourg production company Samsa Film, was released in the US in August by the Cohen Media Group, where it grossed just over $500,000.
International feature film contenders: