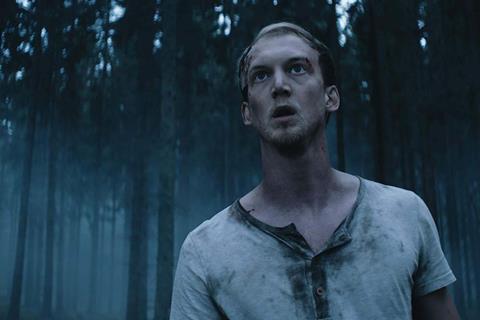 Swedish thriller The Unthinkable (The Blomstertid Now) has sold to Signature Entertainment for the UK and Mongrel Media for Canada.
SF Studios has now sold the disaster thriller to more than 70 countries. The film was a box-office hit in Sweden this summer for the company's distribution arm, SF Studios, racking up more than 100,000 admissions.
Other deals struck include German-speaking territories (Ascot Elite), French-speaking territories (Wild Bunch), Italy (BIM Distribuzione), Spain (ADSO), Turkey (Filmarti), Japan (New Select), China (Times Vision), Taiwan (Movie Cloud) and South Korea (Lumix).
The Unthinkable will have its international premiere at Fantastic Fest (September 20-27) in Austin, Texas, where it will screen in the official competition. It is also scheduled to play at Sitges International Fantastic Film Festival and Germany's Fantasy Filmfest.
The film is directed by Norrköping-based filmmaking collective Crazy Pictures, and was partly funded by a Kickstarter campaign as well as support from Film i Vast and Norrköping's Film Fund, on a budget of about $2m (SEK18.5m).
The story is about a musician, Alex (Christopher Nordenrot), who has left his home in the countryside for a life in Stockholm. When Sweden comes under a mysterious attack, he goes back to his hometown to reconcile with his father and childhood sweetheart as they fight to survive. Nordenrot wrote the script with Victor Danell.
The Crazy Pictures collective includes Nordenrot, Danell, Hannes Krantz, Albin Pettersson, Olle Tholén and Rasmus Råsmark.
SF's slate also includes forthcoming titles Amundsen directed by Espen Sandberg and Britt-Marie Was Here directed by Tuva Novotny.