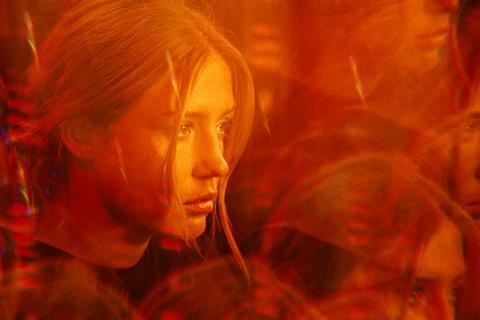 Neuchâtel International Fantastic Film Festival (NIFFF, July 1-9), one of Europe's leading fantasy festivals, has announced its full programme today (16 June).
The festival will open with the international premiere of The Five Devils by Léa Mysius, while the closing film is Sun Haipeng's animated feature I Am What I Am.
This is the first edition under Pierre-Yves Walder, who took up the post of general and artistic director last July after 11 years as part of the NIFFF programming team. The competition jury is to be headed by US author Joyce Carol Oates, whose 2000 Pulitzer Prize-shortlisted novel Blonde about Marilyn Monroe has been adapted for the screen by Andrew Dominik. (Dominik's feature adaptation starring Ana De Armas is expected to premiere in Venice.)
UK director Prano Bailey-Bond (Censor) is also on the international competition jury as is Argentine journalist and author Mariana Enríquez, best known for her short story collection Things We Lost In The Fire.
NIFFF's 2022 programme contains 128 works, including 11 world premieres, 10 international premieres, seven European premieres and 44 Swiss premieres.
Fourteen titles feature in the international competition, including US director Addison Heimann's Hypchondriac; Mexican filmmaker Michelle Garza Cervera's Huesera; Chilean fable The Cow Who Sang A Song Into The Future directed by Francisca Alegría; post-apocalyptic tale Vesper from French-Lithuanian duo Kristina Buozyte and Bruno Samper; Freaks Out from Italian director Gabriele Mainetti, in which four creatures with supernatural powers fight fascism; Justin Benson and Aaron Moorhead's conspiracy-themed sci-fi thriller Something In The Dirt; and Alex Garland's Men.
NIFFF's Asian competition section has two world premieres: monster movie Leio from Thai directors Chalit Krileadmongkon and Chitpol Ruanggun and Japanese action thriller Bad City, from Sonomura Kensuke.
Several films that premiered in Cannes will also surface at NIFFF, among them Decision To Leave from Park Chan-wook and Holy Spider from Ali Abbasi. Both will screen in the festival's non-competitive section, Third Kind.
Guests due to attend the Swiss festival include legendary Flemish director Harry Kumel, whose 1971 erotic horror pic Daughters Of Darkness shows in the festival's Screen Queer sidebar dedicated to LGBTIQ+ representation in fantastic films; Simon Rieth, whose Summer Scars shows in the international competition; and Ben Cowell-Thomas, DFX supervisor at DNEG, who is participating in a symposium on game-powered cinema.
The Scream Queer retrospective was partly programmed by Oliver Sim, singer and bass guitarist for UK band The xx, who was given "carte blanche" and chose four titles.
"Now more than ever, the NIFFF remains the privileged place for observing the many variations of the fantasy genre," Walder commented of his inaugural programme. "My primary objective is to maintain the high standards and quality of the festival's selection, all the while continuing to explore a genre that endlessly surprises me."