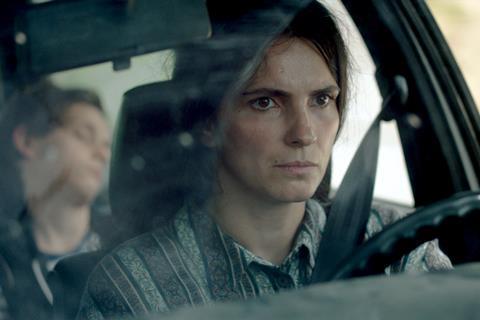 Blerta Basholli's Hive is one of 10 female-directed features chosen for the Sydney Film Festival and European Film Promotion's sixth Europe! Voices of Women in Film initiative.
Screen is a media partner on the initative
The Sydney Film Festival is set to take place in-person from November 3-14, having been postponed twice – from June and August – due to concerns over rising Covid-19 cases in the. Australian city. Last year's Europe! Voices Of Women in Film event took place virtually.
Basholli, who is from Kosovo, won a slew of prizes at the 2021 Sundance Film Awards, with Hive winning the World Cinema Dramatic grand jury prize, audience award and best director prize. The drama tells the story of a Kosovan widow who inspires the women in her village to work in order to support their families, after the men have been killed or gone missing in the Kosovo War.
The European female filmmaking talents hail from countries including Slovenia, Sweden, Kosovo and Greece. Other features include Pleasure - the debut feature from Sweden's Ninja Thyberg, which was selected as a Cannes Label title in 2020 and screened at this year's Sundance, and follows a 20-year-old Swedish girl who travels to Los Angeles to become the next big thing in the porn industry.
"The films in this year's line-up zoom in on human ambitions colliding with nature and patriarchal, capitalist or xenophobic structures," said European Film Promotion managing director, Sonja Heinen. "They deal with the dualisms of our time, focus on ambivalences and offer the audience thought-provoking impulses rather than answers."
Europe! Voices of Women in Film 2021
From The Wild Sea (Den)
Dir. Robin Petré
Green Sea (Gr-Ger)
Dir. Angeliki Antoniou
Hive (Kos-Switz- Mace-Alb)
Dir. Blerta Basholli
How To Kill A Cloud (Fin-Den)
Dir. Tuija Halttunen
Last Days Of Spring (Neth-Sp)
Dir. Isabel Lamberti
Nico (Ger)
Dir. Eline Gehring
Pleasure (Swe-Neth-Fr)
Dir. Ninja Thyberg
Reconciliation (Slov-Ser- Mont- Kos)
Dir. Marija Zidar
Slalom (Fr)
Dir. Charlène Favier
Why Not You (Aust-Bel)
Dir. Evi Romen