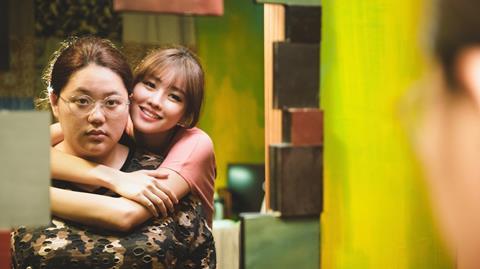 The 21st Taipei Film Festival has unveiled a line-up of 12 films from 15 countries for its international new talent competition, including the world premiere of two Taiwanese films Hsieh Pei-ju's first feature Heavy Craving and Shih Li's second feature Wild Sparrow.
The former, which was selected for Berlinale Talents' Script Station and Produire au Sud Taipei Workshop, is about an overweight woman who is in love with a bright young courier, while the latter is about grandparenting, life and death through the innocent perspective of a child.
Also making its world premiere is Chinese director Wang Kunlin's second feature Obscure, a cruel fable full of tension about growing up. Romanian director Marius Olteanu's Monsters, which premiered at Berlin, and Venezuelan director Patricia Ortega's Being Impossible will have their Asian premieres.
The festival has received a record 610 entries this year. As the only international competition for feature films in Taiwan, it offers a grand prize of NT$600,000 and special prize of NT$300,000.
The festival's 21st edition runs from June 27 – July 13. It will be Li Ya Mei's first year as festival director after the departure of documentary filmmaker Shen Ko Shang. Li previously served as deputy secretary general of the Taipei Golden Horse Film Festival and taught film courses at various universities in Taiwan. She is also a veteran distributor of local films in Taiwan.
Full list of the international competition titles:
Being Impossible (Venezuela, Colombia), dir: Patricia Ortega (Asia premiere)
Blue Hour (Japan), dir: Yuko Hakota
The Chambermaid (Mexico), dir: Lila Aviles
Heavy Craving (Taiwan), dir: Hsieh Pei-ju (world premiere)
House Of Hummingbird (South Korea, US), dir: Kim Bo-ra
Manta Ray (Thailand, France, China), dir: Phuttiphong Aroonpheng
Monsters (Romania), dir: Marius Olteanu (Asia premiere)
Obscure (US, China), dir: Wang Kunlin (world premiere)
Sons Of Denmark (Denmark), dir: Ulaa Salim
System Crasher (Germany), dir: Nora Fingscheidt
Take Me Somewhere Nice (Netherlands, Bosnia and Herzegovina), dir: Ena Sendijarevic
Wild Sparrow (Taiwan), dir: Shih Li (world premiere)