Action thriller displays a particular set of skills to see off competition from awards contenders Into the Woods, Foxcatcher, American Sniper and Whiplash.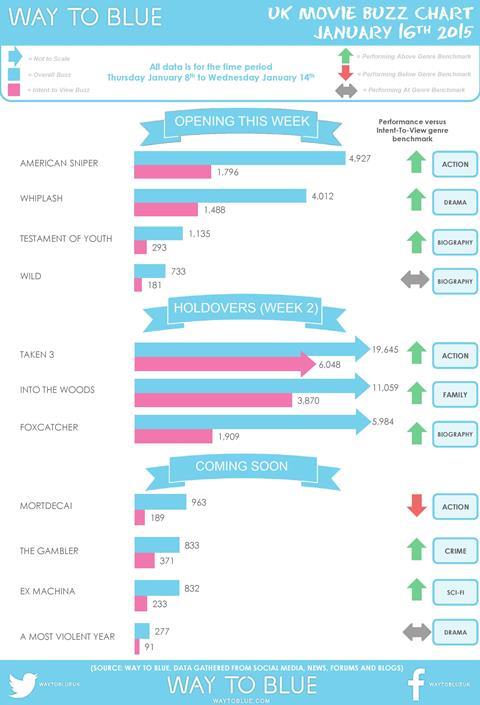 Taken 3 has topped the UK movie buzz charts with nearly 20,000 comments from Jan 8-14 across social media, news, forums and blogs, according to Way to Blue.
After a week on release, the Liam Neeson action sequel saw close to a third of those comments expressing intent to view.
In second place was Disney's Into the Woods with more than 11,000 comments, which also saw a third of those mentions looking to head to the cinema after a week on release.
Awards contender Foxcatcher was next, with a third of nearly 6,000 comments expressing intent to view.
Opening this week, Clint Eastwood's American Sniper topped 4,900 comments (36% ItV) while music drama Whiplash drummed up over 4,000 comments (37% ItV).