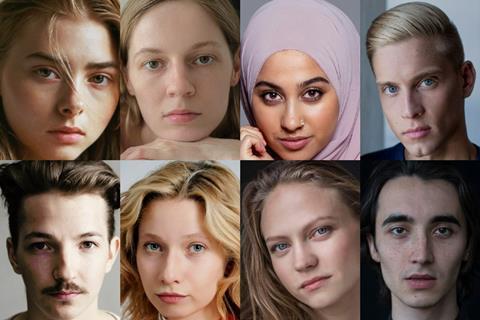 Estonia's Tallinn Black Nights Film Festival (Nov 12-28) has unveiled this year's Black Nights Stars, showcasing eight rising actors from the Baltic Sea region.
Alongside seven actors from the Baltics, the cohort also includes Russian actress Viktoriya Miroshnichenko, known for her starring role in Kantemir Balagov's award-winning drama Beanpole, which played in Un Certain Regard at Cannes in 2019.
The eight actors are:
Miika Pihlak (Estonia)
Credits include: Kids Of The Night, Estonian Crime Stories, Still Waters
Sandra Guldberg Kampp (Denmark)
Credits include: Wildland, The Rain, Inherent, In The Soil
Jan Hrynkiewicz (Poland)
Credits include: Corpus Christi, Labyrinth of Peace
Doris Tislar (Estonia)
Credits include: The Class, Dawn Of War, Süvahavva, Yours. Mine. Ours
Tua El-Fawwal (Germany)
Credits include: Skam, Druck, Kokon, Nasser Hund
Viktoriya Miroshnichenko (Russia)
Credits include: Beanpole, The White List
Elias Westerberg (Finland)
Credits include: The Other Side Of Hope, Mental, Nimby, Aktivistit
Kristina Morta Paskeviciute (Lithuania)
Credits include: The Bad Girl, The Truth Will Out, Porneia
Black Nights Stars aims to bring together international casting directors and emerging talent from the region, with a programme that rolls out during the Industry@Tallinn & Baltic Event (Nov 19-26).
Now in its fifth year, the talent programme will see the actors spending four days meeting with casting directors and talent agents as well as participating in workshops and panels, designed to provide information and networking opportunities to further their careers.
They were selected from more than 40 candidates by a jury comprised of casting directors Tusse Lande and Piotr Bartuszek, talent agents Raakel Huikuri and Georg Georgi, Estonian director Anu Aun, and Michael Rosser, special projects editor for MBI, the publisher of Screen International.