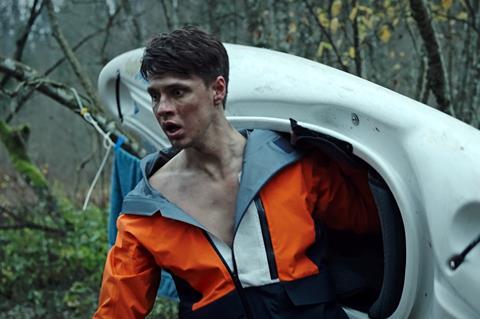 The Baltic competition of Tallinn Black Nights Film Festival (PÖFF, Nov 12-28) will screen 13 films, including five world premieres, at the festival's 25th edition.
The competition showcases films from the three Baltic states - Estonia, Latvia and Lithuania. There will be five Estonian films, with four from Lithuania and three from Latvia.
Scroll down for the full line-up
The five world premieres are Ivar Murd's u.Q., which tells the story of Estonian funk-soul-jazz producer Uku Kuut's; Emilis Vėlyvis' Lithuanian crime thriller The Generation Of Evil, set in a small Latvian town hit with a murder case; Uģis Olte's debut feature Upurga, about an adventure guide who gets lost in the Latvian countryside; Estonia's The Diary Of Vaino Vahing, a documentary from Rainer Sarne about controversial writer and psychologist Vaino Vahingu; and Estonia's The Best Of Salieri, a documentary directed by Manfred Vainokivi, taking aim at fame, ego, film festivals and classical composers.
Baltic competition line-up
Mr Landsbergis (Lithuania-Neth)
Dir. Sergei Loznitsa
The Diary Of Vaino Vahing (Est)
Dir. Rainer Sarnet
The Best Of Salieri (Est)
Dir. Manfred Vainokivi
u.Q. (Est)
Dir. Ivar Murd
Tell Me (Est-UK-Fr-US-Can-Ger-Col-Bra-Arg-Kosovo-Jor-Peru-Turkey)
Lead dir. Marta Pulk
Sandra Gets A Job (Est)
Dir. Kaupo Kruusiauk
Pilgrims (Lithuania)
Dir. Algimantas Puipa
Cinephilia (Lithuania)
Dir. Algimantas Puipa
Runner (Lithuania-Czech)
Dir. Andrius Blaževičius
The Generation Of Evil (Lithuania)
Dir. Emilis Vėlyvis
The Year Before The War (Latvia-Lithuania-Czech)
Dir. Dāvis Sīmanis
Homes (Latvia)
Dir. Laila Pakalnina
Upurga (Latvia)
Dir. Uģis Olte