Amazon Studios head of production talks up theatrical commitment at Korea's KOFIC.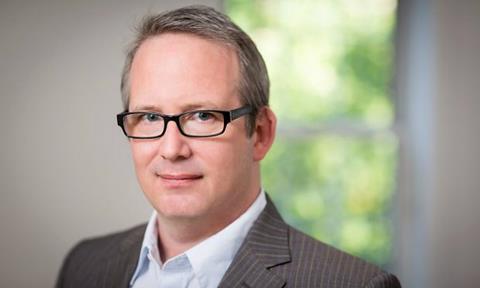 Amazon Studios head of production Ted Hope has re-emphasised his company's commitment to theatrical distribution amid the backdrop of the Cannes Netflix controversy.
Speaking at the Korean Film Council's 6th KOFIC Global Forum in Seoul today, Hope talked up his streaming platform's commitment to theatrical releases, discreetly indicated future expansion of local-language productions outside the US, and criticised the film industry for not creating and capitalising on direct relationships with audiences.
This is on the heels of Amazon rival Netflix's day-and-date release controversy which recently manifested at Cannes, with French exhibitors protesting ahead of the fest and organisers eventually changing the event's Competition rules.
Bong Joon Ho's Okja, at the centre of that row, then had its upcoming Korean theatrical release boycotted by the country's three major multiplex chains.
"One simple thing is when you say 'a movie,' that's something that plays in a movie theatre. That stays true," he said, emphasising the importance of the theatrical viewing experience. He added Amazon Studios is "not trying to disrupt the whole ecosystem."
Local productions
Hope stated that Amazon had found "specificity" and "authenticity" in directors' voices were the most universal sellers across the board.
"The fact is that Amazon took a different approach from our competitors from the beginning. We started in five territories which we had localised for curation, currency and content across the board – in the US, UK, Japan, India and Germany. Then we rolled out the global offering which was not yet localised," he said.
"In the local territories, we do create local-language content for each of these places. I think it's reasonable to assume there will be progress in other territories," he added.
Although careful not to comment outside of his "jurisdiction", Hope said about the films from his division: "For our goals, it made sense to expand to non-English language movies. There are many directors we adore - directors throughout the world - and sometimes their preference is to work in non-English cinema."
However, he said he was unable to give specific figures or forecasts for local productions, saying they would happen "on a case-by-case basis."
'Holy grails' and creating audience relationships
Asked about capitalizing on blu-rays, memorabilia and other ancillary products, he said, "The first biggest mistake the film industry made was not having a direct relationship with the audience."
Quoting his young son, he said "The problem with the film industry is that you don't know how to create grails. Holy grails. Like in the fashion industry - they create one-offs that the deep fans can acquire that they can then show off to [identify] their relationships [with the content]. When you go to filmmakers' offices, they have signed posters of other filmmakers' movies and memorabilia that they value. Fanboys can buy props and the Criterion Collection also creates artwork and [collectibles]."
"Our industry has done very poorly to create relationships with the audience. You need to marry a great product with a great experience and focus on that for the customer to build great relationships," he said.
"If you have liquid capital, invest in that," he advised the audience.