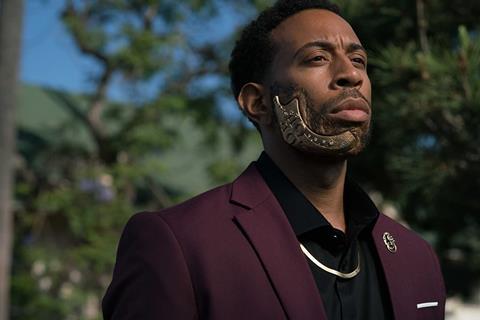 German sales and distribution company Telepool, jointly owned by US actor-producer Will Smith and Swiss director Marc Forster's strategic investment company Elysian Fields, is launching a genre label Fearious overseen by sales arm Global Screen in time for the virtual Cannes market next week.
Three US genre titles head the inaugural slate. Elle Callahan's mystery thriller Witch Hunt, in which a high-school student and her family help witches escape across the US border to Mexico, debuted at SXSW and stars Elizabeth Mitchell, Christian Camargo, Gideon Adlon, Abigail Cowen and Lulu Antariksa.
Also in the line-up is Will Forbes' directorial debut John Henry, a thriller starring Terry Crews as an ex-gang member who chooses to protect two immigrant children from his former gang leader, played by Ludacris.
The third title is Maritte Lee Go's feature directorial debut Rise, starring Peter Mensah, Sufe Bradshaw and Sydelle Noel. The film centres on a Nigerian princess who infiltrates a Boko Haram slave camp to save her kidnapped sister following the murder of her family.
Fearious is selling international rights outside North America to all three films.
The films come from a collaboration sealed in autumn 2018 between Telepool and Eric B. Fleischman's Defiant Studios in which Telepool invests as a co-producer in a slate of US genre titles co-produced with Maurice Fadida's Kodiak Pictures.
"Genre films have a specific but strong audience"
Telepool CEO André Druskeit and Global Screen head of theatrical sales and acquisitions Julia Weber talk to Screen about the launch of Fearious, their expectations for the virtual Cannes week, and the impact of Covid-19 on theatrical distribution in Germany.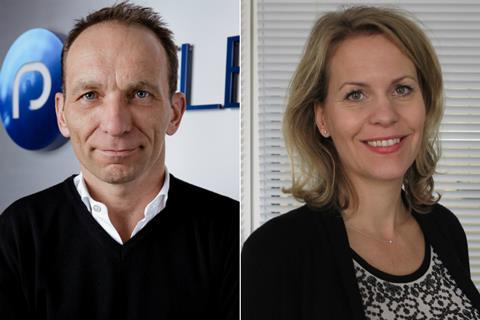 Why have you lanuched a genre sales label?
André Druskeit: For a long time, we have thought about creating an independent label under which we could place our genre films. We have learned from our buyers that these kinds of genre films have a specific but strong audience that regularly requests new content. Furthermore, we wanted to make it easier for our customers to choose from our programme. We wanted to create an environment in which our customers immediately know what to expect, making their acquisitions easier by pre-selecting what they are looking for. Fearious is the answer to that.
Will Global Screen handle all rights or only those outside of North America?
Julia Weber: In general, we usually sell all the rights of our films. But naturally it differs [from one film to the next]. For example, John Henry was released theatrically in the US by Saban Films on January 24 and Netflix has already been streaming the film in the US and Canada. Global Screen will now start selling John Henry and the others internationally.
The other two films are being repped for North American rights by agents such as CAA, UTA or Paradigm. Since the films have only just been finished, the process of selling them in the US is now underway. Due to Covid-19, the festival situation is still an uncertain one but our colleagues from Global Screen's festival department are working at full speed on this.
Have you recruited additional staff with a genre film background at Global Screen to handle the sale of these films?
AD: Our team is very broadly based in terms of every kind of content. Everyone is absolutely film obsessed, regardless of genre. It's the love of film that makes our sales colleagues successful. For this reason, it was not necessary to recruit new staff.
What are you hoping to achieve at the virtual Cannes market? Are you working with both the CAA-led platform and the Marché du Film Online?
AD: As Global Screen is a long-term partner and exhibitor at the Marché du Film, there was no doubt that we would stick with our partner especially in these challenging times. That is why we will be presenting our line-up on their well-prepared platform and app. As a buyer of a wide range of programmes, we are naturally active on both platforms.
JW: We are very curious about this new event and hope that it can bring some new enthusiasm to the business. Nevertheless, we will miss the Cannes festival and market atmosphere as well as the buzz and business "in between", which make everything so special.
What new titles are you presenting to international buyers?
JW: In addition to the Fearious titles, our market premieres include the highly-anticipated 3D family animation sequel Ooops 2 – The Adventure Continues. The pre-sales were extremely strong after the worldwide success of part one.
Furthermore, we will premiere the surprise Swiss box-office hit drama Needle Park Baby. The film follows the true story of a young girl who has to cope with her drug addict mother and try to find her own emotional place in life. And, last but not least, we are premiering the Israeli box-office hit Sky Raiders by Lior Chefetz, an adventurous live-action family film about two kids fulfilling their dream of becoming pilots and restoring an old rusty aeroplane.
What are you hearing from buyers about the type of films that distributors are looking for?
JW: The buyers' needs have not significantly changed, maybe they have become more precise. They are more selective in buying films and take a close look on delivery, to make sure their release dates are planned well and that the deliveries are reliable.
After acquiring German-speaking rights to King Richard, through the co-development agreement launched with Will Smith's Westbrook, have you finalised any more titles as part of that deal?
AD: King Richard is a proof-of-concept for the new shareholding in our company because it shows exactly where we want to be in the future. Whenever Westbrook is involved in a project that makes sense for us from a distribution and sales point of view, we try to keep the rights in-house and create these kinds of synergies that were the basic logic of why they acquired us two years ago. With the same logic we can probably announce further news soon.
How has the coronavirus pandemic impacted Telepool's German theatrical release schedule?
AD: Corona got us like everybody else. We had planned for six cinema releases in 2020 including the Ryan Reynolds sequel The Hitman's Wife's Bodyguard and King Richard, which had to be postponed to next year.
However, we are pinning our hopes on the second half of 2020 and are still planning to release Ooops 2 - The Adventure Continues; Ironbark (aka The Courier) with Benedict Cumberbatch; Voyagers, the upcoming sci-fi film from Neil Burger; and The Green Knight from A24, starring Dev Patel, Alicia Vikander and Erin Kellyman. In the end, we probably got off quite lightly.