EXCLUSIVE: TF1 International has been racking up sales on French multicultural marriage comedy hit Serial (Bad) Weddings.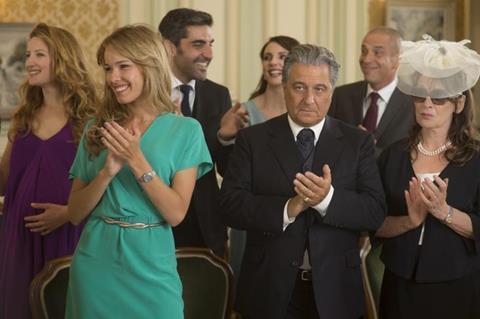 The picture, which has sold more than 7 million tickets in France for a box office of $60m, sparked a bidding war in Italy where it was finally snapped up Italian International Film (IIF).
It has also sold to Spain (A Contra Corriente Films), Germany (Neue Visionen), Canada (A-Z Films), CIS (Cinema Prestige), Hungary (MTVA), Portugal (Outsider Films), Morocco (Golden) and airlines (Skeye). CDI Films has picked it up for Argentina, Uruguay, Paraguay, Chile and Peru.
Frenetic has already hit 100,000 admissions in Switzerland and Cineart has racked up 120,000 entries in Benelux.
The film stars Christian Clavier as the patriarch of a stuffy, upper-class family coming to terms with the fact that his four beautiful daughter are in multi-cultural marriage.
"It touches a chord in France, appealing to audiences across a wide social spectrum," said TF1 sales chief Sabine Chemaly.
She admits it may have a tough time finding a home in the US or the UK but is expecting sales into Asia and other European territories this week.