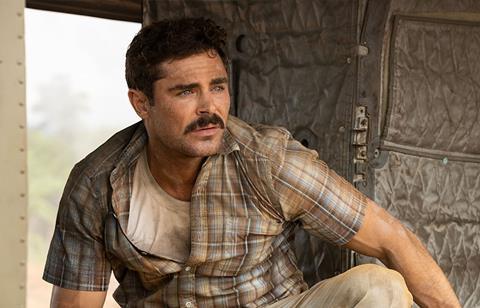 The Thai government has approved an increase to tax incentives for foreign film productions in a bid to remain competitive around filming in Southeast Asia.
Foreign productions had previously been offered a cash rebate of 15% for every $1.5m (THB50m) spent on shooting in the country, with an additional 5% earned for using local crew, promoting Thai culture and filming in second-tier tourism provinces, capped at $2.25m (THB75m).
Under the revised measures, the cash rebate scheme will be upgraded to 20% for every $3m (THB100m) spent on the shoot, with a further 10% for the local crew, culture and lesser-known locations provisions. The cap has also been raised to $4.5m (THB150m).
Deputy government spokeswoman Traisuree Taisaranakul said the new scheme was agreed at a cabinet meeting on Tuesday, having been proposed by the Tourism and Sports Ministry. The move has been taken to ensure Thailand remains competitive as other countries in Southeast Asia and beyond increase their own filming incentives.
It follows the passing of a law last June that approved the waiver of personal income tax for foreign actors for five years as part of an aim to generate more than $100m (THB3.5bn) in revenue from investment in foreign film productions.
According to Traisuree, foreign film shoots are crucial to Thailand's economic and social development, with investment from outside the country increasing to $36m (THB1.2bn) a year, employing more than 800 Thai staff annually.
Thailand has long been a popular filming destination for decades due to its unique cityscape, pristine beaches and cost-efficient crew. True Love by Rogue One director Gareth Edwards and The Meg 2 were shot in the country last year, while sections of Disney+ superhero series Ms Marvel were also filmed in Thailand.
Further high-profile projects filmed in Thailand include MGM's Thirteen Lives, directed by Ron Howard; The Greatest Beer Run Ever, starring Zac Efron; and Netflix's Fistful of Vengeance.
Last October, Netflix announced its first ever slate of original features and series from Thailand.