The awards prospect starring Robert De Niro will receive its world premiere as a special screening on November 11.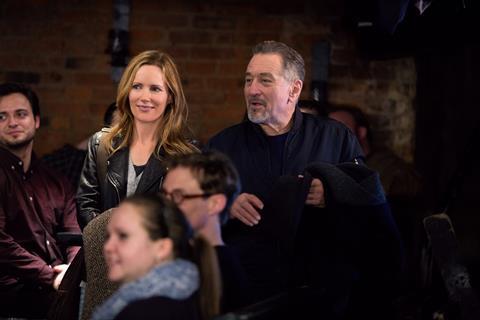 Sony Pictures Classics holds North American rights to Cinelou Films' comedy directed by Taylor Hackford and will release later this year and expand in 2017. Warner Bros handles international distribution.
De Niro plays a has-been comedy icon forced to undergo community service for attacking an audience member who has a life-changing encounter with the daughter of a sleazy Florida realtor.
Leslie Mann, Danny DeVito, Edie Falco, Veronica Ferres, Charles Grodin, Cloris Leachman, Patti LuPone and Harvey Keitel round out the key cast.
Art Linson wrote the screenplay and produced with John Linson, Mark Canton, Courtney Solomon and Hackford.
"AFI FEST has always been one of the best places to launch a major film," said Sony Pictures Classics co-president Michael Barker. "Taylor Hackford's accomplished and biting comedy is a perfect premiere for the festival. Robert De Niro and Leslie Mann have never been better, and the supporting cast is constantly surprising."
As previously announced, Warren Beatty's Hollywood romance Rules Don't Apply will open the 30th anniversary edition of the festival on November 10.
AFI FEST 2016 presented by Audi runs through November 17.