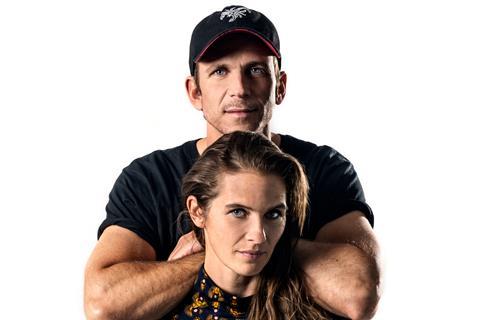 Erik Poppe's period drama The Emigrants is relocating production from the Czech Republic to Sweden and has recast a key role as a result of the Covid-19 pandemic.
The Swedish production, which has a budget of €8.5m ($10m), was initially scheduled to film this year in the Czech Republic. But the large-scale adaptation of Vilhelm Moberg's classic novel will now take place in the Swedish region of Västra Götaland, with filming mainly taking place in the surrounding areas of Alingsås and Munkedal. Shooting will begin this week and continue for the next seven weeks.
The cast previously included Liv Ullmann – who held a leading role in Jan Troell's Oscar-nominated 1971 version of the story opposite Max von Sydow – but she has been replaced by Lena Strömdahl (The Bridge).
SF Studios, which is producing the feature, did not offer further details beyond the statement that Ullman "is no longer able to participate due to the Covid-19 pandemic".
As previously announced, Lisa Carlehed and Gustaf Skarsgård will play the leading roles of Kristina and her husband Karl-Oskar. The story follows their journey from Sweden to America in the 1850s as they flee poverty, religious persecution and social oppression, heading across the Atlantic in search of a better life.
The cast also includes Swedish pop star Tove Lo, in her feature debut, and Sofia Helin.
Due to the virus crisis, the production will follow the strict guidelines and recommendations issued by the Swedish Public Health Authority in a bid to ensure that the safety of all members of the production.
SF Studios producer Fredrik Wikström-Nicastro said: "The Emigrants is SF Studios' most ambitious Swedish film this decade and the fact that we have been able to adapt to the circumstances even as we face new challenges due to the pandemic and move a production of this size to Sweden, will hopefully give a much needed boost to Swedish, as well as Nordic and international film production."
The screenplay has been written by Siv Rajendram Eliassen and Anne Bache-Wiig, and the film will be released on December 25, 2021, distributed by SF Studios in the Nordics.
REInvent International Sales will handle international sales, following SF Studios' decision to expand its partnership with Rikke Ennis' REinvent Studios in January, which led to the shuttering of SF's in-house sales department.
The Emigrants is produced by SF Studios in co-production with TV4/Cmore, Film i Väst, Nordsvensk Filmunderhållning, Paradox, SF Studios Danmark and Fantefilm with the support from the Swedish Film Institute, Nordisk Film and TV Fond, the Norwegian Film Institute, the Danish Film Institute and DR.