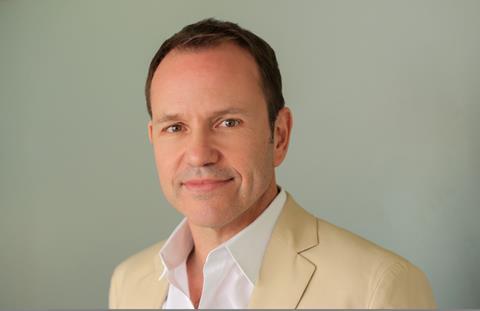 Brian O'Shea's The Exchange has acquired worldwide sales rights for the comedy Dotty And Soul on the eve of the virtual EFM and will jointly represent US rights with Endeavor Content.
Adam Saunders of Footprint features is currently directing the feature in Oklahoma City and New York (with pick-ups in Dallas and Los Angeles) from his screenplay in which he stars as hot shot self-driving car entrepreneur Ethan Cox.
When Ethan pulls some questionable political strings in his Texas hometown it appears his company will sell and his investors are poised for a major financial windfall. But when Ethan gets caught up in an unrelated and racially insensitive social media firestorm, his team starts to sing a different tune. Desperate to figure out a way forward, Ethan hatches a plan: he will hire 71-year-old African American woman Dotty (Uggams, Deadpool, Roots, Empire), a snack cart vendor, to pose as his company's figurehead.
Starrinh alongside Uggams and Saunders (Shimmer Lake, Family Weekend) are David Koechner (Anchorman franchise, The Office), Margot Bingham (Boardwalk Empire, She's Gotta Have it, Barbershop: Next Cut), Gary Owen (The Gary Owen Show, Ride Along), Alexis Ren (Deported, The Enforcer), and M. Emmet Walsh (Knives Out, Blood Simple).
Saunders is producing Dotty & Soul alongside Avril Speaks (Jinn), and Eddie Rubin (EP: The Farewell).
The Exchange's EFM line-up includes Frank Grillo's Lights Out, John Cena and Brian Cox in The Independent, Kaley Cuoco and Pete Davidson's Meet Cute, and TIFF 2021 selection Violet from Justine Bateman.