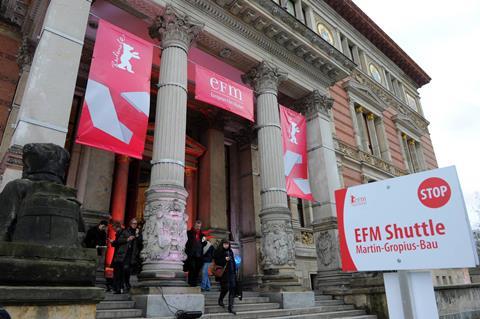 Octavia Spencer, Joseph Gordon-Levitt and Lucy Liu are attached to star in the comedy Nobody Nothing Nowhere, which The Exchange is introducing to EFM buyers in Berlin this month.
Rachel Wolther and Alex H. Fischer will direct from their 2018 Blacklist and Sundance Screenwriter Labs original screenplay about Ruth, one of the Non-People, human-looking beings designed and trained for the sole purpose of filling in a realistic world for a bland guy named Dave, the only person that actually exists on Earth.
Tired of serving as an extra in someone else's life, Ruth is ready to demand a life of her own. Production on Nobody Nothing Nowhere is scheduled for summer 2023
Beasts Of The Southern Wild producers Josh Penn and Michael Gottwald are producing for the Department of Motion Pictures with Allison Rose Carter, Spencer, Gordon-Levitt and Liu.
Executive producers are Christina Campagnola via a company that is expected to announce shortly, Brian Clisham and Stephanie Kluft of Orit Entertainment, Brian O'Shea, Nat McCormick and Caddy Vanasirikul of The Exchange, and Blair Ward and Anders Erden of Orogen Entertainment. CAA Film Finance and WME Independent jointly represent US rights.
The Exchange's EFM line-up includes Jeffrey Dean Morgan and Guy Pearce in Neponset Circle, Olivia Munn in Replay, Kathy Bates in Thelma, and Zoe Saldana and Garrett Hedlund in The Absence Of Eden, and Venice Competition selection Monica, and Bosco with Tyrese Gibson, Theo Rossi, Vivica A. Fox, and Thomas Jane.