EXCLUSIVE: Director says Wolff reminds him of a "young DiCaprio".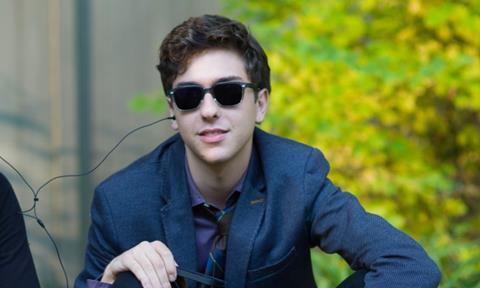 Rising star Nat Wolff has come on board the Rumble Films and Sparkhouse Media crime thriller Semper Fi that Cornerstone Films is shopping to buyers here.
Wolff, a YA darling who starred in The Fault In Our Stars, Paper Towns and will be seen later this year in Adam Wingard's mystery thriller Death Note, will play Oyster, the young brother to Sam Clafin's Hopper.
Henry-Alex Rubin will direct Semper Fi from a screenplay he co-wrote with Sean Mullin. Rumble Film's David Lancaster, who was nominated for the best picture Oscar for Whiplash, and Karina Miller of Sparkhouse Media are producing.
CAA co-represents US rights with Cornerstone to the story about Hopper, a straight-laced police officer and Marine Corps Reservists sergeant who forces his wild younger brother Oyster to face the music when he kills a man in a bar-room brawl.
After Hopper returns from a tour of duty in Iraq, he is dismayed to learn Oyster's court appeal has been rejected and plots to break him out of prison.
"I've been watching Nat's performances over the past few years and he reminds me of young DiCaprio – he's highly likeable yet always mischievous and unpredictable," Rubin said.
Miller added: "Oyster is a deliciously complex character – he's part dreamer, part rebel, part man and part boy. His emotional arc is so engaging and extreme that I can't help but get excited by the thought of watching an actor with Nat's talent bring this character to life."