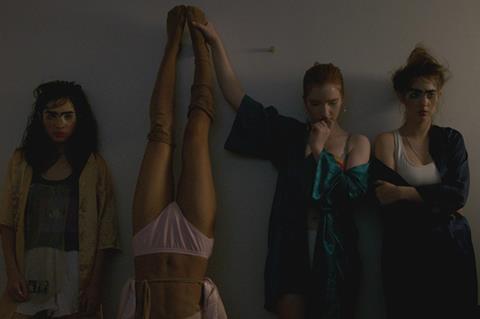 The Film Sales Company has acquired worldwide sales rights to Amanda Kramer's directorial debut ahead of its US premiere in Fantastic Fest next month.
The feature centres on a group of girls who gather to celebrate a birthday only to find themselves stranded after a major catastrophe disables all electricity, cell service and other access to the outside world.
Like the young male protagonists in Lord Of The Flies that inspired the screenplay, the girls must learn to ration their limited supplies, work together, and create a micro-society with rules and order.
The Film Sales Company president Andrew Herwitz said Ladyworld features acclaimed breakthrough performances from Maya Hawke – the daughter of Ethan Hawke and Uma Thurman – as well as Annalise Basso, Ariela Barer, Ryan Simpkins, and Odessa Adlon among others.
Love & Death Productions' Thomas R. Burke and Leal Naim produced alongside Jamie Dolan.
"With Ladyworld Amanda Kramer has crafted a chilling and suspenseful psychological portrait of what millennial young women will do to survive," said Herwitz.
Fantastic Fest runs in Austin, Texas, from September 20-27.