Jeff Nichols' Midnight Special also performs strongly.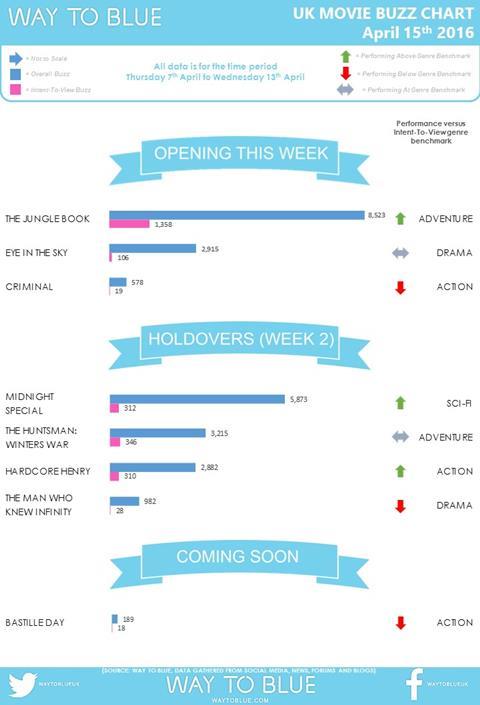 Disney's live-action retelling of The Jungle Book leads this week's UK buzz chart, ahead of its opening this weekend, according to analysis firm Way To Blue.
The family adventure generated more than 8,500 comments across social media, news, forums and blogs from April 7-13.
Of those, 15.9% expressed 'intent to view', meaning they would look to convert comments into cinema tickets.
It was close to three times ahead of Eye In The Sky, Gavin Hood's drone warfare drama starring Helen Mirren and Aaron Paul, with just 3.6% of more than 2,900 comments expressing intent to view.
Jeff Nichols' thriller Midnight Special generated close to 5,900 comments after a week on release while The Huntsman: Winters War and Hardcore Henry delivered 3,215 and 2,882 comments respectively.