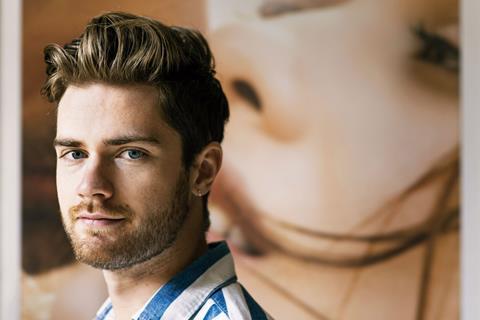 Leading German sales company The Match Factory has acquired international rights to Close, the anticipated second feature from Cannes award-winner Lukas Dhont.
The Match Factory previously handled the Belgian filmmaker's acclaimed debut, transgender dancer drama Girl, which won the Camera d'Or following its premiere in Un Certain Regard at Cannes in 2018.
Girl also won Cannes' Queer Palm, Fipresci prize and Un Certain Regard best actor award for Victor Polster before securing a Golden Globe nomination and further festival prizes at San Sebastian and Zurich.
For his second feature, Dhont has reunited with co-writer Angelo Tijssens and producers Dirk Impens of Belgian production company Menuet and Michiel Dhont. Co-producers are Diaphana (France), Topkapi Films (Netherlands) and Versus Productions (Belgium).
The story is about two 13-year-old boys who have always been incredibly close but drift apart after their relationship is questioned by schoolmates. When tragedy strikes,one is forced to confront why he distanced himself from his closest friend.
Budgeted at €3.5m ($4.1m), the film's casting is underway to team unknown young actors with more established talent. Close is set to shoot in summer 2021.
Dhont said of his upcoming project: "In an era filled with toxic masculine precedents, I want to make a film about boys who actually converse and take responsibility."
The Match Factory is introducing the project at Re>Connext, an annual film and TV showcase run by Flanders Image, which has shifted entirely online due to the Covid-19 pandemic.
The export platform, which launched this week and runs until October 31, includes 47 features and 26 series – both fiction and non-fiction. They will be presented as project pitches, works-in-progress and completed screenings to sales agents, buyers, broadcasters, streamers and festival curators.