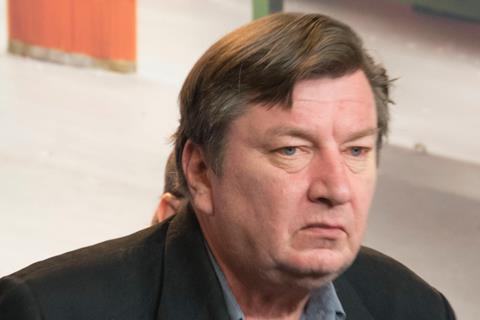 Finnish director Aki Kaurismäki is planning to shoot his 20th feature film, Fallen Leaves (working title) starting in late August, in and around Helsinki.
The Match Factory will handle sales, continuing a long-time relationship with Kaurismaki most recently on 2017's The Other Side of Hope. Alma Pöysti and Jussi Vatanen will star.
The tragicomedy will be the fourth film continuing the themes of his working class trilogy also including Shadows in Paradise, Ariel and The Match Factory Girl.
The film follows a shop assistant (Pöysti) and a sandblaster (Vatanen). Kaurismäki's long time cinematographer Timo Salminen will continue their collaboration, and more crew and actors will be confirmed later.
Fallen Leaves is produced by Kaurismäki's production company Sputnik and the film will be released in 2023. In Finland the distribution is handled by B-Plan Distribution.
The film has been supported with $683,000 (€650,000) from the Finnish Film Foundation it its latest funding round, which supported handed out $5.46m (5.2m) to a total of 21 projects including nine documentary films and one documentary series, five live-action short films and one short animation, four live-action feature films and one feature animation.
Other highlights in the features supported include Jenni Toivoniemi's Eve's Call; Aleksi Salmenpera's Master and Man; Jalmari Helander's Jerry and Ms. Universe and third film in the animation franchise Niko: Beyond The Northern Lights, directed by Kari Juusonen and Jørgen Lerdam, plus the VR project Tom's House which explores Tom of Finland's house in Los Angeles.